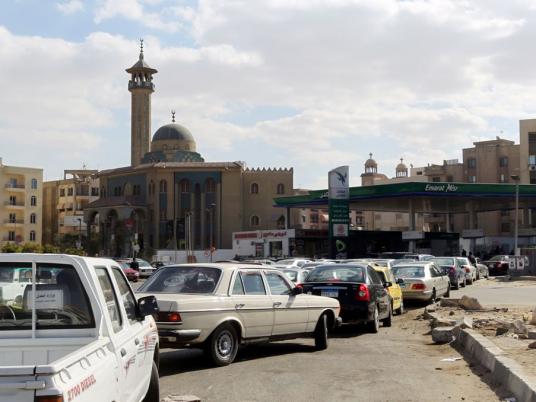 The gasoline crisis that recently rocked the nation has been "90 percent resolved," Magdy Wasfy, General Director of Subsidy Affairs at the Supply and Internal Trade Ministry, has said. Diesel supplies are also stable, he added.
In a statement to the press, Wasfy said that daily monitoring reports have shown that there are fuel shortages at 20 of 300 fuel centers, adding that his ministry is coordinating with the Petroleum Ministry to pump additional fuel to resolve the problem.
Wasfy said that citizens' relief concerning unfolding political events has contributed to the resolution of the fuel crisis, as fewer people are storing fuel as an emergency measure. In addition, he said, the implementation of the smart card system has curbed theft and black market sales.
The current political situation has not affected the transportation of petroleum products, he stated.
Wasfy also said that an additional amount of 20 to 25 percent of butane gas will be injected into the market to cater to a projected increased in consumption during the month of Ramadan.
Edited translation from MENA