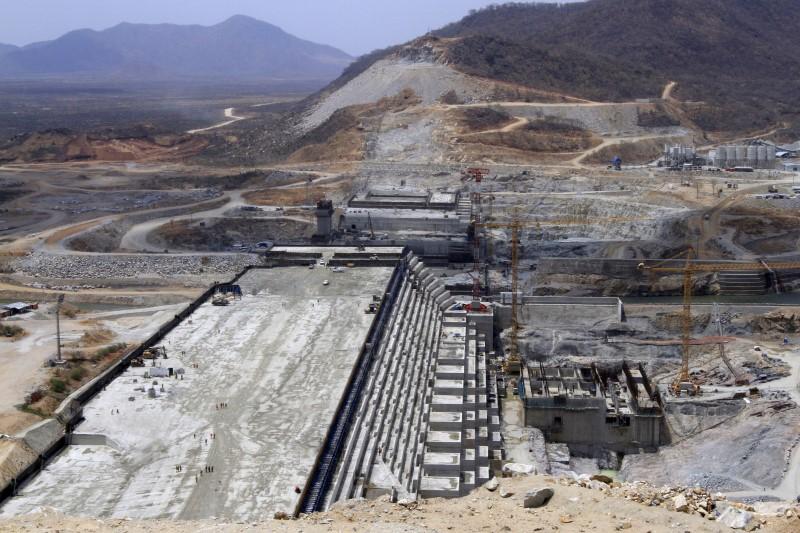 Ministry of Foreign Affairs spokesperson Ahmed Abu Zeid announced the success of the mediation meeting regarding the Grand Ethiopian Renaissance Dam (GERD) negotiations in Adis Ababa.
Abu Zeid tweeted on Wednesday morning saying, "Mediation meeting regarding the Renaissance Dam ended successfully in Adis Ababa. Waiting for the ministers' signatures on the meeting's output document." The document itself was later published by Al-Youm7 with the minister's signatures on them.
The document stated several points that the ministers agreed on: firstly, regular tripartite meetings will be conducted between the three ministers of the countries. Secondly, a tripartite fund would be established named the "Tripartite Infrastructure Fund".  The ministers will choose high state officials to work out the exact details of the fund. Egypt will be hosting a high official's meeting in Cairo between July 3 and 4 to discuss the exact steps towards establishing the fund.
Moreover, the three countries will jointly establish the National Independent Scientific Research Study Group, which according to the document will "discuss means of enhancing the levels of understanding and cooperation among the three countries with regard to the GERD." This will mainly address "equitable and reasonable utilization of shared water resources while taking all appropriate measures to prevent the causing of significant harm."
The National Independent Scientific Research Study Group will comprise 15 members; each country will nominate five, and will hold nine meetings, each lasting for three days. The meeting venues are set be held in rotation between the three countries.
After three months of meetings, this group will present the result of their negotiations to their respective water ministers.
The ministry spokesman had hinted in a previous tweet that a deal was about to be reached, writing that "After 12 hours of continuous negotiations that have not yet come to an end, the GERD mediation meeting is coming close to the road that ensures the continuation of studies. New suggestions have been put forward to solve technical problems, and serious steps have been taken to enhance cooperation and build trust."
The Egyptian envoy taking place in the meeting are: Minister of Foreign Affairs Sameh Shoukry, Head of Intelligence Abbas Kamel and Minister of Irrigation Mohamed Abdel Ati. All their Ethiopian and Sudanese counterparts took part in the meeting as well.
Ethiopia began constructing the GERD in 2011. The GERD cost $4.7 billion in total to build. Ethiopia plans to fill the reservoir with water to power what is expected to become the largest hydroelectric dam in Africa.
However, Egypt has been particularly critical of the dam's construction, arguing that it will reduce its legitimate share of River Nile water access, and thus threaten its water security.
Several meetings have taken place between Egypt, Sudan and Ethiopia and in the end, Egypt and Sudan both announced their support for GERD, with both governments assuring their people that the dam would not affect their share of water.