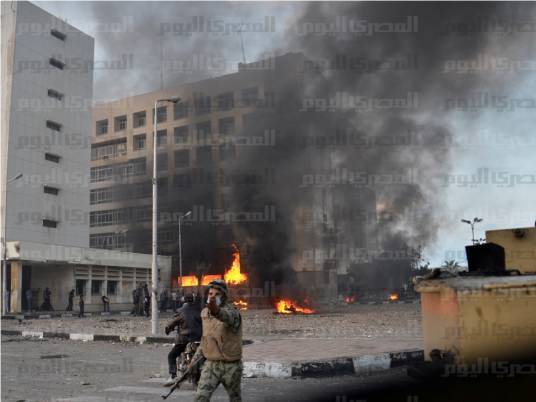 The Justice Ministry is preparing a draft law to form private security and money transport companies to help the Interior Ministry, as well as in securing important facilities and people,said Assistant Justice Minister for Legislative Affairs Omar al-Sherif.
"The draft would be sent to the Shura Council soon," Sherif said.
Several police stations and central security departments have been on strike since yesterday, demanding the dismissal of Interior Minister Mohamed Ibrahim for failing to deal with the violence between anti-regime demonstrators and security forces in several governorates. They also demand better armament.
Edited translation from MENA