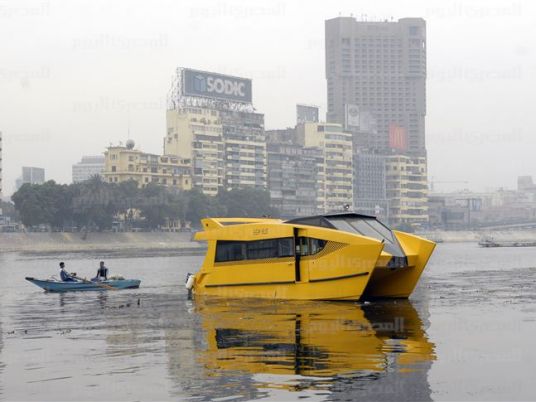 The Ministry of Transport agreed late on Saturday that the Cairo Governorate could use its stops to speed up the operation of Nile River taxis.
Minister Saad al-Geyoushi inaugurated the project two weeks ago, but the motorboats have not started operations yet.
To get the service started faster, the minister agreed with Cairo Governor Galal al-Saeed and Local Development Minister Ahmed Zaki Badr to use stops run by the Public Transport Authority, a Cairo Governorate body, that were used by the older "river buses" for years.
The officials agreed to update the current stops so as to admit both buses and taxis.
The ministry hopes the new undertaking will help reduce traffic congestion in the capital by providing alternative routes for passengers and goods.
Reda Ismail, head of Egypt's river transport authority, said that the current six taxis began experimental operations last week, adding that the number of taxis will increase to 10 within 90 days.
Ismail revealed in a phone call with ONTV on Saturday that officials are considering expanding the service to other provinces, adding that tickets for passengers will range from LE15 to LE35.
Edited translation from Al-Masry Al-Youm