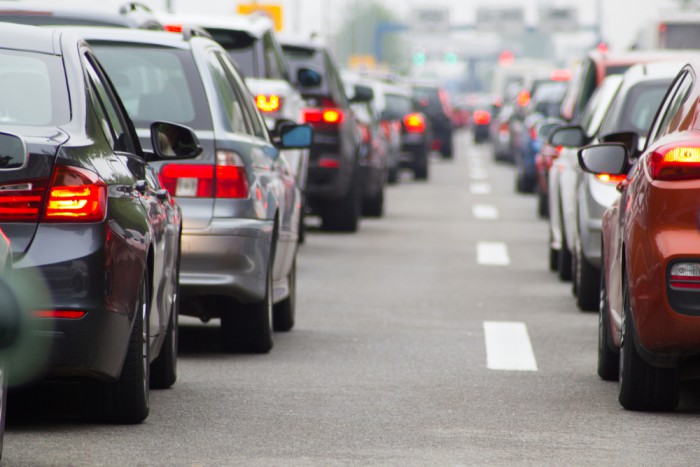 Minister of Trade and Industry Nevine Gamea has presented the details of an initiative aiming to replace obsolete vehicles and convert cars to run with natural gas during a meeting with the Industry Committee at the House of Representatives.
The move will be implemented either within four months or during the first quarter of next year, she added.
During the committee's Monday meeting, Gamea explained that work is underway to implement a comprehensive strategy to localize the nation's automobile industry via urgent, medium and long-term action plans.
Replacing old vehicles aims to improve the lives of citizens, support the national industry, maximize the benefit from recent natural gas discoveries, and protect the environment by reducing harmful emissions.
Gamea said that this initiative also aims to improve public transportation, and is primarily aimed at microbuses and taxis.
It focuses on vehicles in two categories: those manufactured for over 20 years running on gasoline or diesel, or models that have not been produced in 20 years and running on gasoline.
According to Gamea, the ministries of industry and petroleum have agreed to convert vehicles to run on natural gas through costs ranging between LE8,000 and LE12,000, done by providing soft loans to citizens.
The Industry Ministry has begun collecting data on vehicles targeted by the initiative, in cooperation with the Ministry of Interior. The first stage will cover seven governorates with adequate infrastructure to convert cars to running on gas.
According to Gamea, the Petroleum Ministry owns 190 gas supply stations, with the National Service Projects Agency to also provide gas in its fuel stations.
A financing program at LE1.2 billion has been allocated over three years to fund the conversion of cars to work with dual fuel, Gamea said.
The Central Bank of Egypt, alongside several other banks and the Medium, Small and Micro Enterprises Development Agency have also been contacted to set unified conditions for paying installments related to the project.
Gamei also added that she has coordinated with the Ministry of Local Development to provide yards for collecting rickety vehicles.
Regarding the government's plan to localize development of electric vehicles, Gamea said that the public business and electricity ministries are cooperating to reach an integrated vision on a long-term plan.
Gamea pointed out that these cars represent the future of the industry worldwide.
President Abdel Fattah al-Sisi announced in July that Egypt will not issue licenses to any new cars unless they run on natural gas.
The decision, which Sisi announced during the opening of a number of national projects, is intended to preserve the environment, the natural resources of the state, and the lives of citizens.
The decision will apply to any car, whether it is a minibus, private car or a taxi, he added.
Gamea previously explained that there is a media campaign to encourage citizens to switch to natural gas, noting that the Egyptian state prefers natural gas, which helps relieve the burden placed on citizens due to gasoline prices being higher.