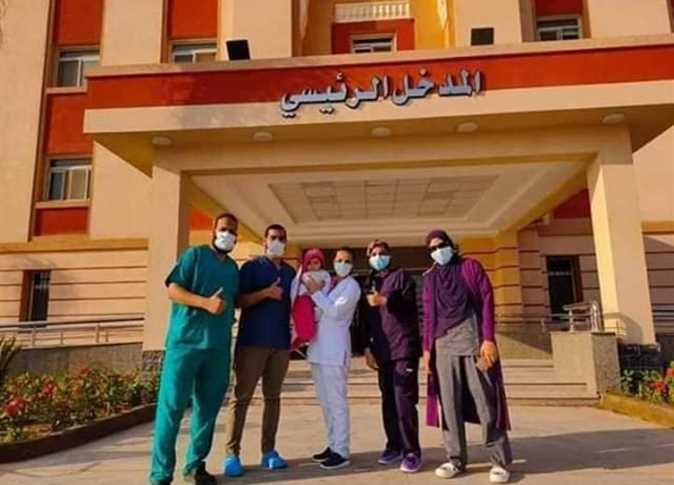 For the first time since the beginning of the coronavirus pandemic, Egypt's Minya Governorate has no new coronavirus infections, according to a statement released by Minya's Directorate of Health on Wednesday.
The directorate has allowed recovered patients to return to their jobs.
Infections in the governorate dropped from earlier levels, ranging between two to five cases in each isolation hospital, allowing the hospitals to resume normal health care activities.
Director of al-Adwa Health Administration Esmat Naguib confirmed that Adwa city, for the first time recorded zero new coronavirus cases, adding that 244 cases have recovered.
Naguib praised al-Adwa Fever Hospital's medical teams, and al-Adwa Health Administration's preventive medicine team for combating the coronavirus pandemic.
Health officials in the governorates of Port Said and Gharbiya announced on Tuesday that the rate of new coronavirus cases in their jurisdictions has also fallen to zero.
Undersecretary of the Health Ministry in Port Said, Ahmed Abu Hashem, announced that for the fourth day in a row, fever and chest hospitals recorded zero new coronavirus patients.
Abu Hashem nonetheless appealed to citizens to fully comply with all preventive and precautionary measures.
Edited translation from Al-Masry Al-Youm