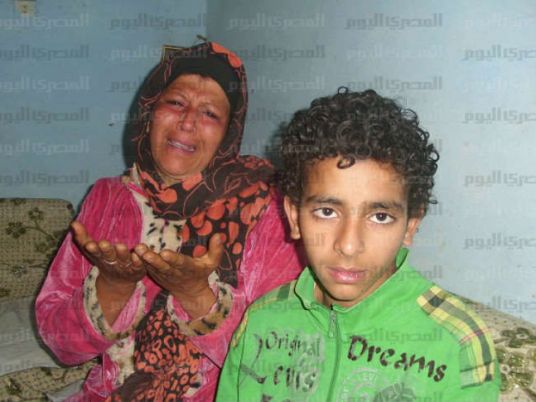 06/26/2014
Sultan Gomaa, a 16-year-old resident of the Adwa village who was acquitted in the case where Brotherhood supporters are accused of storming and looting a police station in the village and of killing policemen, said that the judge found out that he was a child from Al-Masry Al-Youm newspaper.
This came after Judge Saeed Youssef of the Minya Criminal Court, who is dubbed the Brotherhood Executor, had already sent his death sentence to the grand mufti for approval.
"The prison guards told me I was acquitted," he said.
His lawyer, Metwally Saad, said two other boys, Ahmed al-Shaer and Islam Abdel Basset, were convicted in the case without the judge knowing their age.
"The prosecution made a mistake by referring their case to a criminal and not juvenile court," he said. "Prison for a child is worse than execution."
The Minya Criminal Court on Saturday sentenced Muslim Brotherhood Supreme Guide Mohamed Badie and 182 others to death, four more to life imprisonment and acquitted 496 defendants, for involvement in rioting that took place following the overthrow of President Mohamed Morsy.
The verdict sparked international criticism.
Edited translation from Al-Masry Al-Youm