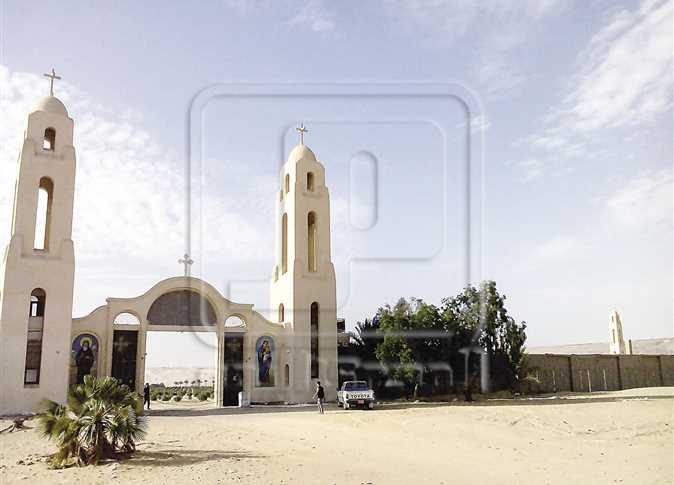 Minya Security forces have intensified their deployment near the road leading to Saint Samuel Monastery, after gunmen attacked bus passengers on their way to the site on Friday, killing seven and injuring 19.
Preliminary investigation found that four masked gunmen emerged from a four-wheeled car, attacking the visitors in the Western Desert near Edwa City, Minya governorate – and then fleeing the scene.
The Interior Ministry dispatched a high-level security team to the scene of the incident, to oversee combing operations, gather information, and find the specifications of the vehicle used to carry out the terrorist attack against visitors of the monastery.
The security team sought the help of Bedouin sheikhs to track the movement of the car, and terrorist elements.
Security forces have decided to temporarily ban entry to the site, fearing for visitors' lives in light of the combing and gathering of information carried out by these teams.
Sources added that according to combing operations, the terrorist group moved deep into the Western Desert, and their tracking process is continuing through two rapid response teams.
In a related context, the Minya Public Prosecution continued to examine the testimonies of the injured, while inspecting the site of the accident, and the preliminary medical reports prepared by the Forensic Medicine Department. Those reports found that machine guns, or larger firearms, caused the deaths.
The Minya Diocese of the Coptic Orthodox Church organized a candlelight vigil at the Church of the Virgin Mary in Abu Qurqas, on Monday evening, for the injured and the families of the martyrs. Dozens of priests, and hundreds of Copts attended the vigil.
Edited translation from Al-Masy Al-Youm.