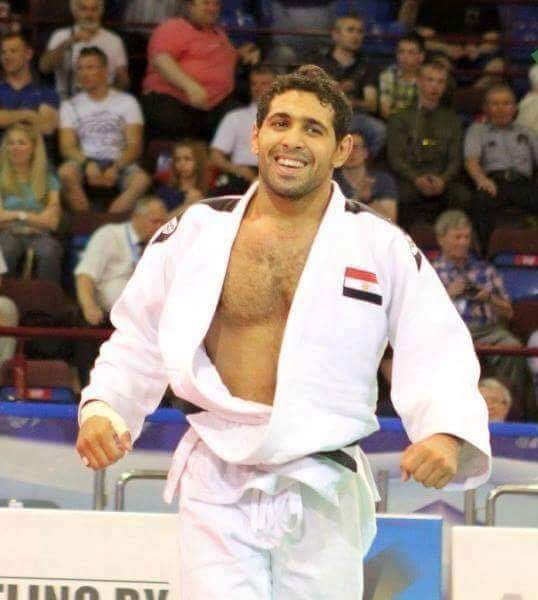 As a week of the Mediterranean Games unfolds, Egyptian champions show no signs of slowing down as they continue to add to their impressive medal tally.
Egypt's Judo champion Mohamed Ali scoped the silver medal yesterday, in the latest Egyptian achievement in the Mediterranean Games, which run in Spain, Tarragona from June 22 until July 1.
Ali took part in the under 81 km competition  displaying  a stellar performance as he reached the final after beating representatives from Greece and and Morocco.
Ali's medal comes as the latest achievement of an extremely successful Egyptian run in the Mediterranean, where the Pharaohs earned 34 medals:  12 gold, 9 silver and 13 bronze. Egypt's golden fish Farida Osman swooped two golds and a silver in the swimming tournament, in addition to setting a new record of 24.83 seconds in the freestyle competition. While Greco-Roman Wrestler Haitham Fahmy reaped the gold medal for the 60 km Romanian wrestling competition, beating his Turkish opponent 9-7.
Weightlifting champion Mohamed Ihab, won the gold medal at the 77kg lifting competition joined  67kg Roman Wrestler Mohamed al-Sayyid who won a silver medal after losing out on the final to France; swimming champion Marwan al-Kammash, who came in third in the 400m freestyle competition; Ali Khalafallah, who won the bronze medal in the 50 meter freestyle competition; and Ahmed Hassan, who won 97 kg wrestling bronze after beating Spain, among other Egyptian achievements.
Mohamed Ali is Judo African champion who won gold in the African Championship 2016, among other achievements.
The Mediterranean Games are a multi-sport event held every four years under the International Committee of Mediterranean Games, between nations around or very close to the Mediterranean Sea where countries from Europe, Africa, and Asia meet; it includes sports such as Basketball, Volleyball, Boxing, Equestrian, Handball, Judo, Cycling, Rowing, Water polo, Weightlifting, Shooting, Swimming and Gymnastics.
In the 2018 tournament Egypt participates with 170 players from both genders according to statements released by the Egyptian Olympic committee. The first official Mediterranean Games were held in Egypt in 1951. Twenty-six countries currently compete at the games including France, Lebanon, Tunisia, Greece and Portugal.