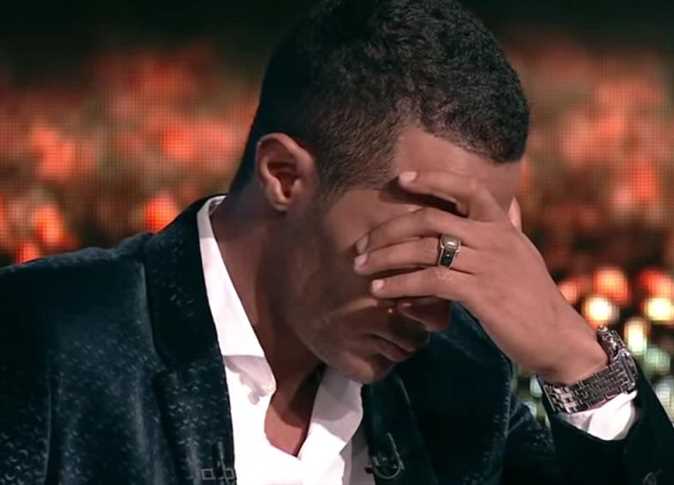 Egyptian actor and rapper Mohamed Ramadan is anticipated to perform live today, March 29 in his very first concert at Al Manara International Conferences Centre to celebrate his newly released songs that have turned into rolling hits and garnered millions of views.
"Superstar Mohamed Ramadan will be performing live onstage for the first time in Egypt. He will celebrate the success of his songs with his fans in the biggest concert in the country," the center stated in light of the concert's publicizing campaigns.
Although several media outlets referred to the concert as "long awaited," Al-Masry Al-Youm reported several disputes that arose in the preparations phase, especially during the few hours before the live gig.
Struggles stirred due to disagreements between the organizer Nabil El Sweissi and the sponsoring company, Mazzika.  Al-Masry Al-Youm learned that divergent viewpoints caused conflict because of each side's desire to dominate the concert management.
Al-Masry Al-Youm reported that the tickets surprisingly did not sell out, contradicting predictions, which drove star Ramadan to discount the tickets by 50 percent and later to distribute them free of charge.
It was announced that ticket prices ranged from LE250 to LE1,000, according to Tickets Marche. Ramadan announced on his official Facebook account that anyone with a birthday on March 29 would enter the concert for free.
Rehearsals have witnessed technical problems, a problem that has intensely irritated director Yasser Sami, who commented, "Everything here is going wrong."
A worker fell while adjusting the lighting system and was transported to the hospital.
On the other side, Ramadan will show off his two prestigious cars onstage in front of the audience during the live show.
His latest song "Virus" amassed approximately two million views in less than a day. The star has a song titled "No. 1" that assembled 90 million views on YouTube. He has a total of 300 million views on his channel. His track lyrics, which talk about his fame and dominance in addition to his violent roles in many films, evoke controversy. However, his famed character is popular among audiences.
Ramadan is known for his screen roles in films and series including Abdo Mota, El-Almany, Qalb El-Asad and El-Ostoura.
Nevertheless, he will star in the "Zilzal" (Earthquake) series next Ramadan alongside actor Hala Shiha. "Zilzal" TV series is written by Abdel Rahim Kamal and will be directed by Ibrahim Fakhr and produced by Tamer Morsi.