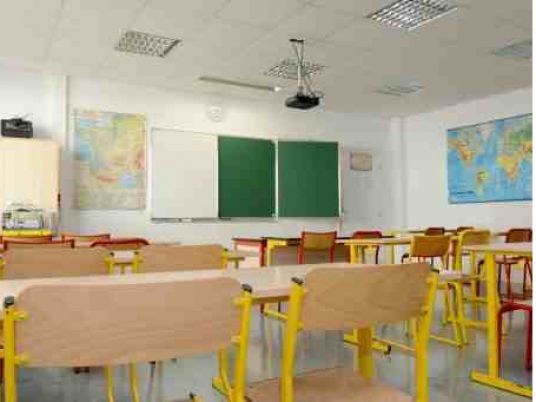 PART ONE: In part one of this two-part 'Money for nothing' feature, parents claim private and international schools are involved in extortion, charging donations and application fees for places that don't exist. In part two, Tarek Talaat, head of the Private and International Education Sector at the Ministry of Education, will respond on behalf of the ministry.
Private and international schools in Egypt instill discrimination and classism in the community through their conducting of tests and standards that do not abide by ministry-issued guidelines, according to many parents seeking to send their children to a good private school.
Meanwhile, individuals from the upper-classes say they face difficulties in securing a good education for their children because they haven't invested in a foreign bank or because they spend their summers in the north coast of Egypt and not abroad.
Tragedy, discrimination and classism are some of the terms used to describe the behavior of such schools by the parents of the students enrolled; they complain that they are being extorted by the owners of the schools, especially when it comes to admission interviews.
One such parent, Mariam Farouk, says, "I applied to a new school for my son. I paid LE1,000 for the admission application and my son passed the test. He was 4 years old at the time, and I was surprised to learn that he was rejected. The application fees were non-refundable, even if my child was rejected, and when I asked about the reasons behind him not being accepted the school said there were no free spots available and that the school was only admitting 60 students for the academic year. There were two months left in the admission period."
Mona Morad, another parent, says, "I paid an application fee of LE1,000 at a school in New Cairo. They rejected my son after conducting the test for no apparent reason."
She adds that the school administration insisted that they would only be accepting 50 students for the academic year, after the receipt of donations of LE10,000 from each student, while parents who "donated" would not receive a receipt or bill of any kind from the school.
Rasha Yehya adds that parents set aside a certain budget when applying for their children to more than one school. After applying to around 10 schools on her child's behalf, and paying an application fee each time, her child was not accepted anywhere. The schools said that all the free spots had been filled since last November, even though the admission period starts on June 1 the following year.
Asmaa Eid recounts a very similar experience also, after paying LE800 in application fees, her child was not accepted, despite successfully passing the tests conducted by the school.
Wafaa Sami says that the situation has turned into a blatant extortion of the students. She also applied for her child to enter a number of different schools and was also rejected because there were no free spots. The fees for such schools start from LE15,000 and can reach LE100,000, excluding bus fees, which are around LE8,000, and other fees and donations to the school. The admission process is left open and application fees are paid even when there are no free spots.
Sami says the situation amounts to "extortion".
Doha Abd al-Tawab says, "I applied for my son at an international school. He was not accepted because he suffers from hyperactivity. The school suggested that he be subject to therapy to modify his behavior."
Shereen Tamer recounts how after her child underwent the admission test for a school, and after she paid LE750 in admission fees, the school suggested she reserve a place for her child by enrolling her in a "baby class".
Sally al-Khashab says she enrolled her son in an international school but was unable to pay the final installment of the fees. The school's response was to not give her son the necessary reading materials and to isolate him in a room separate from the rest of the class until the final installment had been paid. This resulted in a great deal of anxiety for her child, who felt isolated and alone
Journalist, Azza Massud says that she was also subject to extortion at the hands of an international school. She applied to the American section at a school and paid an application fee of LE400. The application was 16 pages long, and the fee was non-refundable if the child was not accepted.
Massud and her husband attended an interview, and her child underwent admission tests at the school. The child passed the tests easily and was placed on a waiting list, but he was later rejected by the school. The school said that whatever free spots remained were for siblings of students already enrolled in the school.
Massud adds that then a friend of hers contacted the same school, they were surprised to find that there was a whole month left in the admission period. This means the school was blatantly obtaining money from parents on false pretenses, she says.
Maha Mohamed says that when she applied to an international school, she was asked to "donate" money to the school and to purchase stocks in the school, stocks that she would receive back from the school when the child graduates. She was told that she would be paid back the same amount she invested, regardless of inflation or changes in the economy. She says she was asked for LE6,000 and would receive LE6,000 back.
TOMORROW: In part two of this special feature, Tarek Talaat, head of the Private and International Education Sector at the Ministry of Education, responds to allegations of wrongdoing on the part of private schools, outlining the ministry's efforts to tackle the issues.