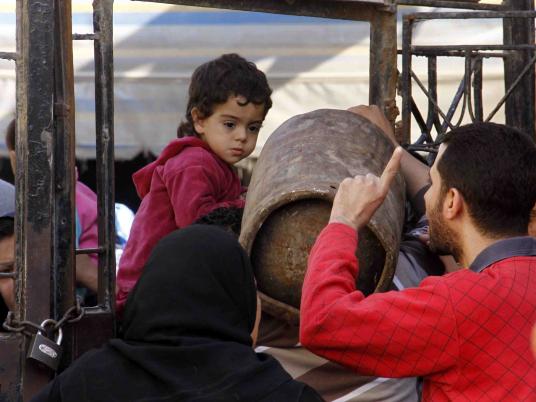 Dozens of residents in al-Zawya al-Naora, a village in Monufiya, seized a vehicle carrying butane gas cylinders using weapons. The vehicle was en route to a nearby village.
Residents passed out the cargo among themselves after they threatened to kill the driver.
One suspect was arrested after the authorities were notified.
Cairo and a number of governorates across Egypt are suffering from shortages in butane gas cylinders.
The Cabinet under toppled President Mohamed Morsy approved the distribution of butane gas cylinders with coupons in an attempt to combat black market trade.
According to the Petroleum Ministry, Egypt produces just 50 percent of its butane gas needs and imports the rest.