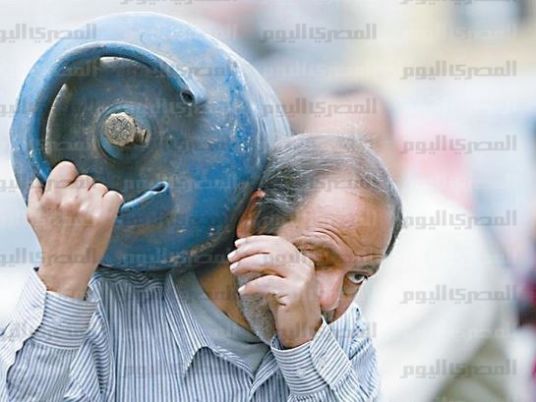 Some governorates are experiencing a renewed shortage of butane gas cylinders, as power outages swept through towns and villages in Qena on Wednesday. The blackouts extended between two and three hours, occuring under the pretext of easing electricity loads.
In Qena governorate, the price of an LPG cylinder on the black market has reached LE35.
Bekheet Mahmoud, a citizen suffering from the LPG cylinder crisis, said he bought the cylinder at LE15 although its official price is LE8.
In Minya, where the price of an LPG cylinder reached LE25 on the black market, power cuts ranged between 45 minutes and an hour.
Electricity company officials in Minya stressed that the company was not responsible for the the plan to ease electricity loads.
Supply Ministry officials denied the crisis of LPG cylinders. Some villages in Qaliubiya witnessed frequent power outages due to bad weather.
Edited translation from Al-Masry Al-Youm