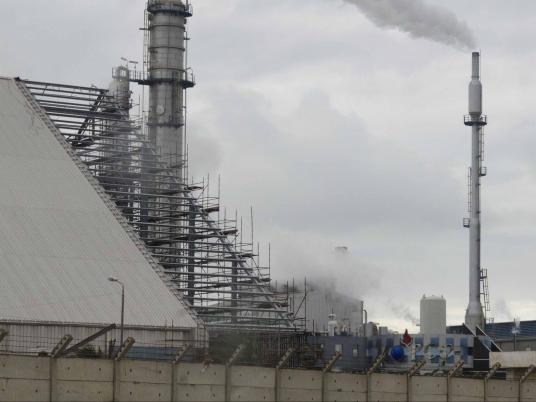 The MOPCO-Agrium fertilizer plant in Damietta reopened Friday morning after promises from company officials that the factory has no negative impact on the health of nearby residents or the environment.
On 13 November, Egyptian authorities shut down MOPCO Petrochemicals Company in Damietta Port after residents protested, demanding that the company halt its production, saying that it was harming their health and damaging the marine ecosystem.
The factory resumed work after a cabinet meeting Thursday with Damietta MPs and MOPCO representatives.
The cabinet agreed to reopen the facility after factory representatives said that the nitrogen fertilizer production was not dangerous to the local environment.
The judiciary previously ordered the formation of a committee from Mansoura University professors to determine whether the plant's practices were harmful to the environment.
MOPCO workers had submitted a complaint against the governor of Damietta and the cabinet demanding the cancellation of the shutdown decision.
Medhat Youssef, chairman of MOPCO, said the company is fully prepared to provide evidence to the people of the nearby Al-Sananiya village that the factory does not pose environmental threats.
He said financial losses resulting from the 4-month closure amounted to LE1.3 billion, in addition to other losses associated with the two factories under construction in the area. The company's assets reportedly exceed US$350 million.
Ahmed al-Ghobashy, a member in the scientific committee investigating petrochemical plants in Damietta, authored a December report in which he said that fishing off the coast of Damietta is at risk due to pollution.
According to the report, the fish population declined significantly this year following the opening of several petrochemical plants. The report said that the plants' practices were unhealthy, in part due to the large amount of air pollutant particles they admitted.
The report also found that waste from the plants and the port is released into the Mediterranean Sea and the navigation channel at an estimated 3,000 cubic meters per hour, or 1.728 million cubic meters daily.
Translated from Al-Masry Al-Youm