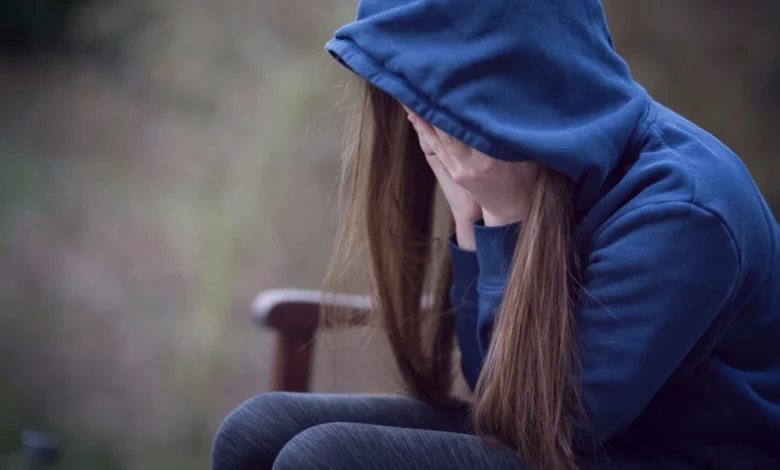 More kids, teens and young adults are experiencing anxiety — but fewer are getting the appropriate treatment, according to the latest research.
A new study looked at data from the National Ambulatory Medical Care Survey from 2006 to 2018 and assessed office-based physician visits to see how many included an anxiety disorder diagnosis and what treatment, if any, was given. The patients observed ranged in age from 4 to 24 years old.
While visits for anxiety increased from 1.4 percent in the 2006 to 2009 period to 4.2 percent in the period from 2014 to 2018, the proportion of visits with therapy decreased, according to the study published Monday in the American Academy of Pediatrics' journal Pediatrics.
The likelihood of a patient receiving medication alone to treat the anxiety with no therapy increased significantly in the later years of the data analyzed in this survey, which continues to be administered by the US National Center for Health Statistics.
The research showed what mental health care providers have reported: Anxiety in young people is getting worse in the United States, said lead study author Dr. Laura Chavez, a principal investigator in the Center for Child Health Equity and Outcomes Research at Nationwide Children's Hospital in Columbus, Ohio.
"The burden for treating mental health conditions among young kids is growing," Chavez said. "Even when patients are able to navigate the health care system and attended visits with a physician, it may still leave without (the patient) getting the treatment that they need."
A weakness of the study is that it likely only covers part of the problem, said Dr. Lata McGinn, a professor of psychology at Yeshiva University in New York City who did not work on the study.
While the study includes people who are coming in for treatment, there are many people who never come to the doctor's office, said McGinn, who is also cofounder of Cognitive & Behavioral Consultants in White Plains, New York. "There are lots and lots of people who are not even getting anything."
Why we need therapy
The data around treatment is troubling, because existing evidence has shown that for most people, therapy is the best way to treat anxiety, McGinn said.
But the bulk of young people were not receiving any kind of therapy, even though treatment like cognitive behavioral therapy, or CBT, is a frontline defense against anxiety, she added.
For severe conditions that do benefit from medication, best practices say those patients should have both pharmaceutical and psychotherapy interventions, McGinn said.
Taking medication as the only form of treatment could mean being on it for a long time, she said.
"The fact that they're not receiving therapy suggests that they're basically not learning tools to cope with anxiety on their own," McGinn said, adding that's especially concerning for young people who are still developing biologically and socially.
Living with conditions such as anxiety and depression can feel like being in an ocean, said Dr. Ariana Hoet, executive clinical director of On Our Sleeves, an initiative created by Nationwide Children's Hospital that advocates for children's mental health. Hoet was not involved in the research.
Therapy is meant to teach you to swim, but sometimes you are sinking with exhaustion from navigating the currents and need floats to help, she added.
"That's what the medication can be," Hoet said. "You can have these floaties, and it gives you that breather. It takes away the intensity of the symptoms, but then you still want to go into therapy to learn the tools to still learn how to cope with it and live with it and live through it."
More effective treatment including therapy might help with the growing mental health challenges in young people, Chavez said.
"We would hope that patients can have access to both and then we wouldn't see sort of these changes over time that we were observing where actually more patients are receiving medications only," she added.
How to make sure your family gets the right help
While there is a larger problem of resources and availability when it comes to mental health care, there are things families can do to get help.
"Unfortunately, the way our system is designed, it's a lot of the burden for advocating and navigating this falls to the patient and to the family," Chavez said.
One of the first steps is learning to recognize anxiety in children early, McGinn added. This type of behavior usually manifests in avoidance — such as being afraid to sleep alone or trying to stay home from school.
As much as the drive to nurture and protect may push adults to enable the avoidance to ease the anxiety in the immediate term, McGinn advised not caving to the anxiety while still supporting your child.
That approach might mean not letting your child stay home when they are feeling anxious. Don't write off chronically anxious behavior as shyness and instead seek out a mental health professional for an evaluation, she said.
And though pharmaceutical companies have more money to market their solutions, be sure to find the providers who can work with your family through therapy programs based in evidence like CBT, she said.
There can be barriers to navigating insurance and finding available providers, so Hoet recommends families contact their child's school or their workplace to see if help is available there.
Families can also find help getting care and resources in the meantime at onoursleeves.org, she added.