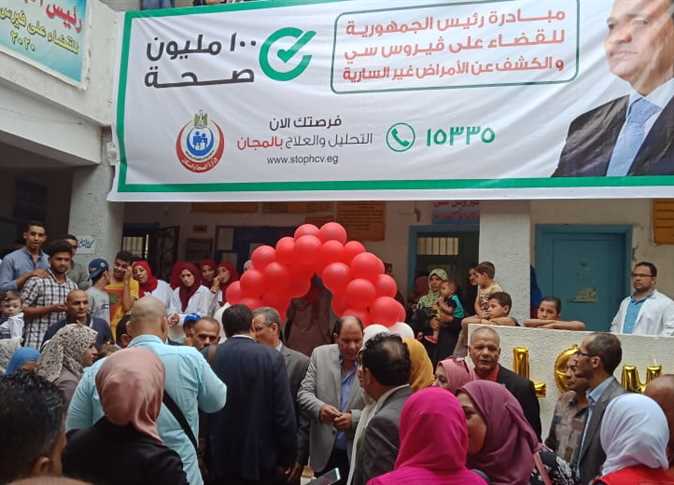 Minister of Health and Population Hala Zayed announced that throughout the three stages of the 100 Million Healthy Lives initiative, 43,032,000 citizens were examined for virus C and noncommunicable diseases throughout the 27 governorates.
Zayed said in a statement on Thursday that 12,101,000 citizens were examined throughout seven governorates during the third phase of the initiative, which started on March 1 and was still continuing at the time of reporting on Wednesday, March 20. She stressed that the state aims to examine all citizens and dispense treatment free of charge for those proven to be infected.
She added that the third stage is still witnessing a high turnout of citizens in all governorates. The turnout exceeded the daily target at 170 percent. Zayed praised the efforts of the medical teams working the initiative, who according to her statement work beyond official working hours.
Official spokesman of the ministry Khalid Megahed, said that Daqahliya recorded the highest turnout of 2.8 million citizens, followed by Sharqiya with 2.6 million, Giza with 2.3 million, Gharbiya with 1.59 million, Minya with 1.51 million, followed by Qena with 957,000 citizens, and the New Valley with 136,000 citizens.
Edited translation from Al-Masry Al-Youm