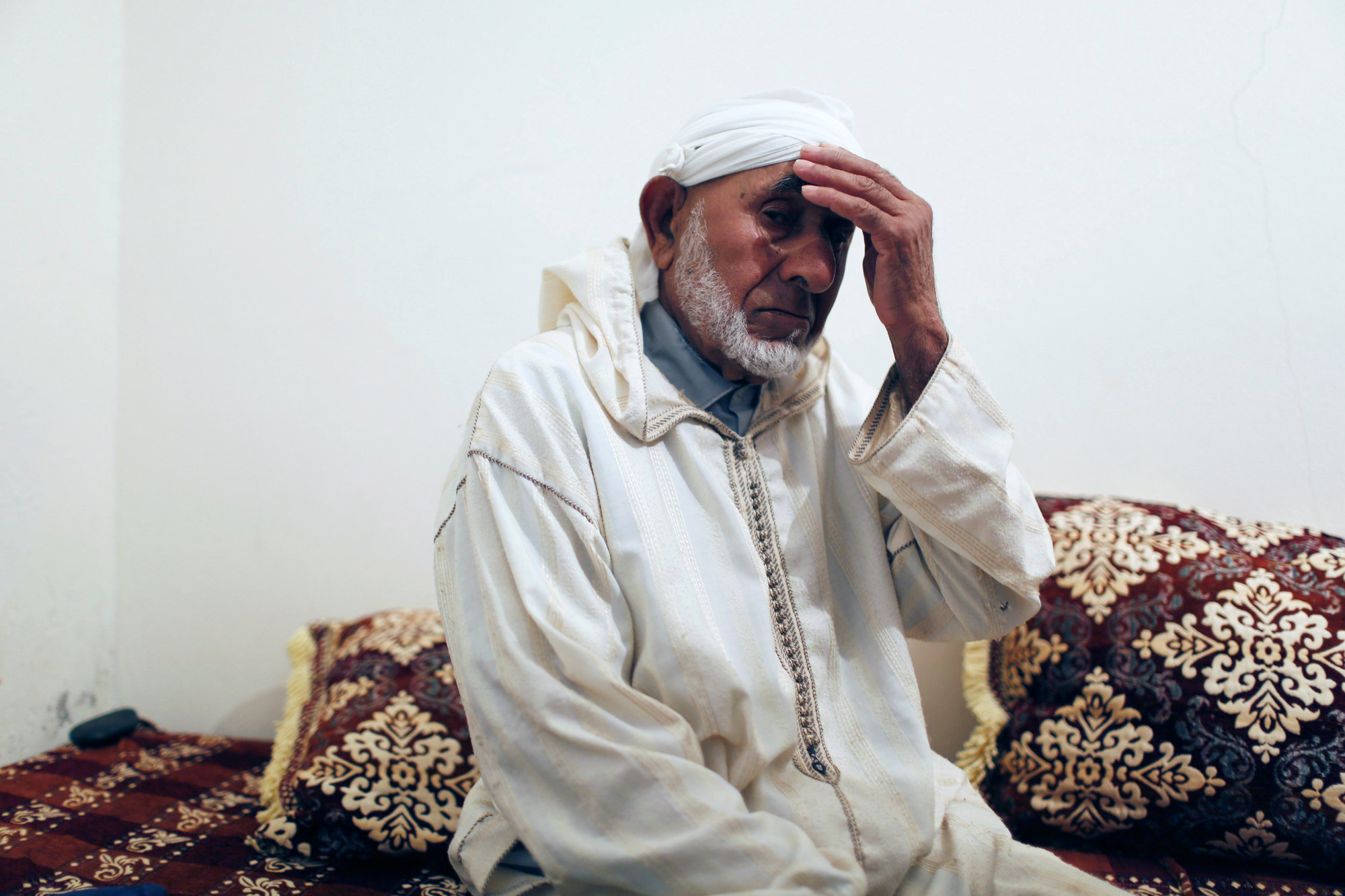 A suspect still at large after the Barcelona van attack began showing more religiously conservative behavior within the past year and refused to shake hands with women during a visit to his birthplace in Morocco in March, family members say.
The relatives expressed shock and anger on Sunday after discovering the alleged involvement in the Barcelona attack of Younes Abouyaaqoub, 22, as well as his brother and two cousins, all originally from the small Moroccan town of Mrirt.
Abouyaaqoub is one of 12 suspects in Thursday's attack on Las Ramblas, Barcelona's most famous boulevard, in which a van plowed into holidaymakers, killing 13 people.
Abouyaaqoub's brother El Houssaine and first cousins Mohamed and Omar Hychami are three of five men killed by police during a subsequent attack early on Friday in the Catalan town of Cambrils, further down the coast from Barcelona.
Spanish media say authorities believe Younes Abouyaaqoub drove the van though Catalan police can not confirm who was at the wheel. Police are hunting for him in Catalonia and on the French border.
Relatives in Mrirt, about 150 km (93 miles) south east of the capital, Rabat, said they last saw Younes and Mohamed when they showed up for a brief, unexpected visit in March.
"I opened the door, and I saw Younes and Mohamed on motorcycles. No one in the family knew they were coming. That's the last time we saw them," said a female cousin who asked not to be named.
She said Mohamed was the more conservative one, but also that he had frequented nightclubs and drank alcohol before his behavior changed about three years ago. She blames him for influencing Younes.
"Up until last year, Younes was totally normal, but when he visited us earlier this year, he refused to shake our hands, just like Mohamed," she said.
"Younes came in, showered, went to Friday prayer at the local mosque, and we all had lunch together," she continued. "After that, we traveled together around the country, went to family occasions like weddings, things were normal."
In the family home in Mrirt, a predominantly Berber community in Khenifra province, the TV was kept switched on for news about Younes' whereabouts.
Relatives say they found out about the cousins' suspected links to the Barcelona attack while watching the news on Friday, when they saw images of Younes and the others flash up, along with their names.
"I wanted to die, I could not believe it," says Chrifa Hychami, grandmother to both sets of brothers.
Mrirt is poor and remote, and many residents have migrated to Europe. Cars with European number plates belonging to families back for the summer are commonplace on the streets.
According to Fatima Abouyaaqoub, an aunt, Younes moved to Spain around 1999, a year after his father, Omar Abouyaaqoub, traveled there from Morocco by boat.
Omar works in the lumber industry in Spain, Fatima said, and was working in France last year.
"I hold no sympathies for Younes, even if they catch him and kill him," said Fatima.
"I worry for my brother, his father, and his mother, who are illiterate and don't even speak Arabic or Spanish," says Fatima. "Those boys took advantage of their parents' illiteracy."
Fatima believes it is possible Younes and the others were indoctrinated by Abdelbaki Es Satty, an imam in the Spanish town of Ripoll, whose landlord said he left Ripoll two days before the attack.
"Those boys can't even read Arabic," said Fatima. "Whatever changed them happened in Europe, not here."
A relative of two other Moroccan suspects in the Barcelona attack, Moussa and Driss Oukabir, also expressed surprise at their involvement, saying they had been expecting Moussa to join them during the summer holidays in Morocco.
Moussa, 17, was among those shot dead in Cambrils, and Driss has been arrested. Both lived in Ripoll.
"The family was preparing for a wedding, but we canceled the wedding following the news," said Ikhlef Oukabir, a second cousin, speaking by phone from Melouiya, about 200 km (125 miles) south east of Rabat.