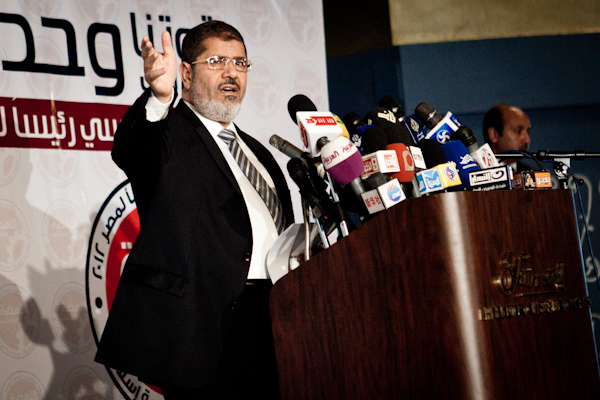 Egyptian state radio will begin broadcasting on Friday a program in which President Mohamed Morsy answers citizens' questions.
The program, called "The People Ask and the President Answers," will run daily during the month of Ramadan. It is the first of its kind in the history of Egyptian media.
Privately-owned Al-Shorouk newspaper quoted the station's director of public programming, Magdy Suleiman, as saying that the first ten episodes, each of which lasts five minutes, have already been recorded. Each show consists of a listener asking one question and Morsy answering it.
"We chose a set of general issues to focus on in the first ten episodes, including security, housing, unemployment and agricultural land reclamation," Suleiman said.
Suleiman added that the first episodes were recorded in "record time" because the president wanted to keep going. The episodes were also filmed and will be published daily on Morsy's official facebook page.
Well-known radio presenter Amal Fahmy came up with the idea for the program, Suleiman said, and it will be presented by Ali Murad and directed by Reda Suleiman.