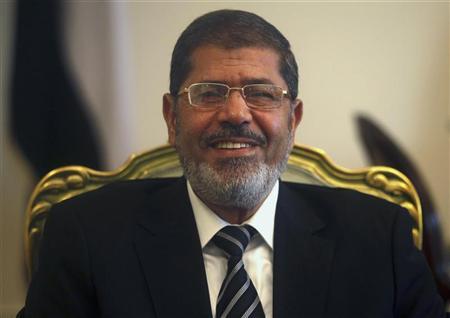 Voters will no longer be able to vote outside of their electoral districts in the upcoming constitution referendum, after President Mohamed Morsy amended an electoral law.
Morsy issued an amendment to Law 73 for the year 1956 canceling the stipulation allowing voters to cast their ballots in referendums outside of their electoral districts, a presidential statement on Tuesday morning said.
The amendment, which the president's office claimed was requested by the Supreme Elections Commission, is aimed at "public interest, and for Egypt to successfully end the current transition and move on to the building of constitutionally-founded institutions."
The statement added that the amendment also aimed to "avoid concerns about the fairness of the electoral process and to alleviate the judges supervising the polling from potential burdens."
The president's office justified the amendment by alleging that while allowing voters to cast their ballots outside their electoral districts may be convenient for people, the process can produce many appeals and cast a lot of doubt about the extent to which the referendum is a free and clean process.
The statement also claimed that allowing voting outside of one's electoral district would require supervising judges to create lists for those who are not registered in a given district, imposing an additional burden on them.
The referendum starts on 12 December with voters abroads casting their ballots, while it will take place in Egypt on 15 December.
Morsy scheduled the referendum amid simmering political unrest stemming partially from the constitution draft and the conduct of the Constituent Assembly. Secular forces have accused Islamists of hijacking the drafting process.
Until a new Parliament is elected, Morsy has legislative powers, through which he has been issuing laws and decrees. If the constitution is passed, legislation powers will be transfered to the Islamist-dominated Shura Council; the upper house of Parliament, until new parliamentary elections are held.