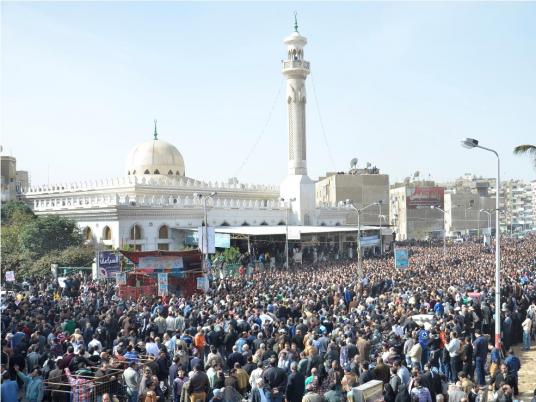 Presidential spokesperson Yasser Ali on Tuesday announced that, based on security reports, President Morsy is reconsidering the state of emergency imposed in the Canal Zone cities since Monday.
Ali also said the emergency state was not meant to prevent peaceful demonstrations. "The emergency state may be canceled, shortened or limited geographically," he explained.
Meanwhile, the Shura Council formed a fact-finding committee to visit the Canal Zone cities and inspect the security situation there.
Morsy announced a 30-day state of emergency in Port Said, Suez and Ismailia Sunday, along with the imposition of a curfew from 9 pm to 6 am in a move to ease the escalation of violence in the cities.
Clashes in cities such as Cairo and Suez stemmed from protests against the Muslim Brotherhood associated with the 25 January revolution's two-year anniversary Friday, while in Port Said, demonstrators protested a court verdict that recommended the death sentence for 21 people convicted of involvement in last year's football violence.
Thousands of protesters took to the streets in Ismailia, Port Said and Suez Governorates after 9 pm Monday, in a direct challenge to the curfew.
Edited translation from Al-Masry Al-Youm