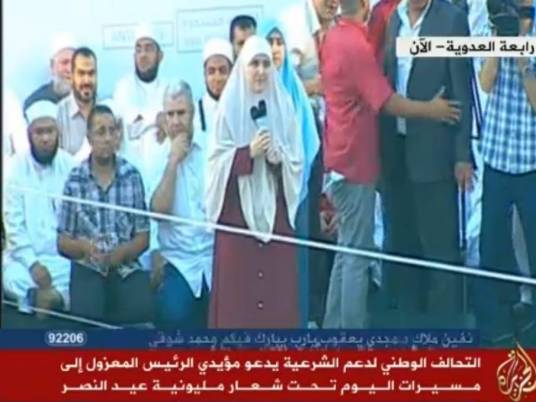 Toppled President Mohamed Morsy's brother, Hussein, sent him a letter for Eid al-Adha calling on him to hold on to his position.
Hussein, 46, wrote to his brother: "May God strengthen, support, and reward you, and grant you victory."
"God has chosen you among people to be the president of Egypt and will stand by your side, and thwart the schemes of plotters who have betrayed their country," the letter read.
"[Morsy] has been steadfast since his detention and rejected all the negotiation attempts suggested so as he steps down or resigns from his post," Hussein said in a statement.
Morsy's family said in a similar statement earlier: "[Morsy] will not back down on his legitimacy as Egypt's president and be intimidated by his coersive abduction or invalid comic trials that violate the Constitution and law."