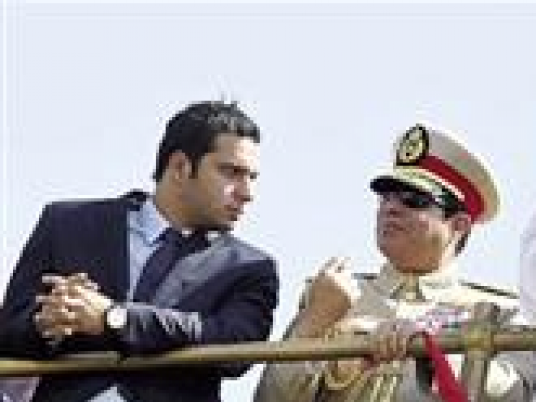 As the leader of a one-year old political party, Mohamed Badran, chairman of Mostakbal Watan (A Nation's Future), is making fast moves as he advances to the forefront of political parties competing for individual seats in parliamentary elections.
The party ran in the first stage of elections, held October 18-19, with 88 candidates, managing to secure a niche in the runoffs with 48 candidates (60 percent of the party's total candidates). Six other candidates from Mostakbal Watan's ranks have guaranteed a victory as part of the For the Love of Egypt list, which observers say is the coalition with the best chances of winning.
With such remarkable electoral accomplishments within a short time span, Mostakbal Watan is an example of Bardan's fast-paced moves through politics despite his young age of 23.
Badran's political career kicked off when he became a prominent opponent to Muslim Brotherhood-linked students inside universities. In 2013, he beat the Brotherhood's candidate for the presidency of the Egyptian Student Union.
He was the student's representative at the 50-member assembly that wrote Egypt's current constitution. He was later a member of President Abdel Fattah al-Sisi's electoral campaign, which earned him an unforgettable moment when he stood by the president's side on board the presidential ferry while inaugurating the New Suez Canal in August.
Badran's rise in the political sphere has, however, been questionable for some, especially with him having admitted to receiving political and financial backing from businessmen and chairmen of several veteran parties. He also told independent daily Youm 7 that his party is comprised of former members of Hosni Mubarak's dissolved National Democratic Party.
In previous statements to Al-Masry Al-Youm, Badran set out his platform clearly as "supporting the political leadership…for the establishment of a modern country capable of confronting terrorism," adding that it was the "clarity" of the platform and its declared support for President al-Sisi that encouraged dozens to run under the party's flag.
Badran predicts that his party's eventual electoral achievements would represent "a surprise for everyone", boasting that his "nascent" party has accomplished what other older parties failed to achieve.
Edited translation from Al-Masry Al-Youm