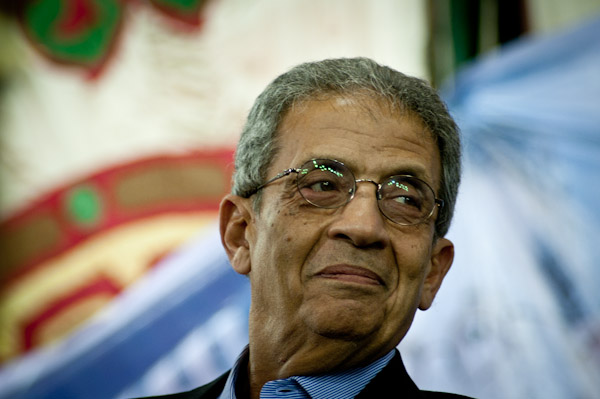 Constituent Assembly member Amr Moussa called on President Mohamed Morsy to urgently demand the amendment of the peace treaty between Egypt and Israel so Egyptian security services and armed forces could operate on the border in Sinai.
In a statement Monday, the former presidential candidate said the Sinai attacks "require clear steps that protect the Egyptian state and sovereignty."
He also agreed that the Rafah border crossing should be closed, as well as all tunnels.
"We do not accept the use of Sinai in confrontations with Israel without paying attention to Egyptian sovereignty," Moussa said, calling on Morsy to inform officials in Gaza of this.
"I would deliver a message to Palestinians in Gaza, who know my stance supporting the Palestinian cause, to be aware in their relations with Egypt despite the impression they were given in communications with Egyptian authorities," he added.
Moussa offered condolences to Egyptians and the families of those killed.
Edited translation from Al-Masry Al-Youm