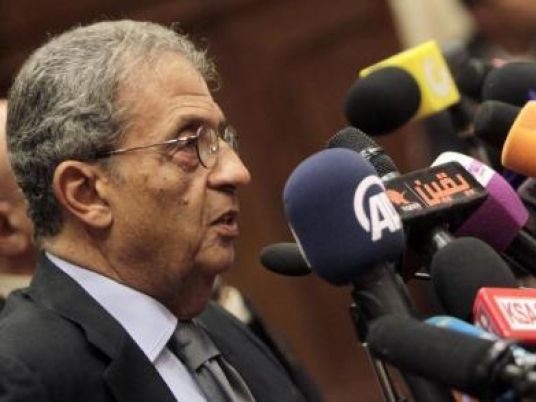 Amr Moussa, chief of the 50-member constitutional panel that was tasked with amending 2012 constitution, said Defense Minister Field Marshal Abdel Fattah al-Sisi's decision to run for presidency has been made and that they have agreed on the necessity of declaring the main features of the electoral platform to the public.
Moussa added that Sisi will disclose his decision within the next few days to run for president as well as his electoral platform. However, he has not specified a date for that because the foundations of the platform were being concluded.
"Sisi's platform will be built on two pillars. The first is the reconstruction of the state according to modern principles and through the 2014 Constitution. The other is to achieve comprehensive development and social justice and to inform citizens transparently with facts of the economic situation as well as the circumstances of the country."
The proposed platform, according to Moussa, includes procedures to enforce the principles of the Constitution regarding respect of rights and freedoms, prevention of discrimination between citizens, freedom of expression and tolerance of differences.
Moussa also hinted at changes on the map saying that the borders of some Upper Egypt governorates are expected to expand to widen scopes of work and production.
"The main pillars of the platform targets reducing poverty, providing a decent life to all citizens, restoring security, reforming state institutions and fighting corruption."
Moussa has expressed his support for Sisi on several occasions.
Edited translation from Al-Masry Al-Youm