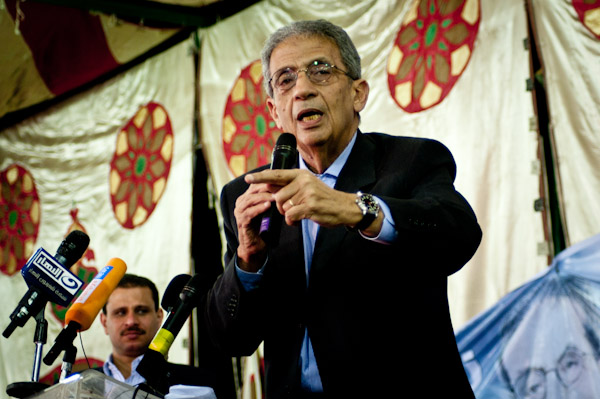 Former presidential candidate and Egyptian National Congress Party head Amr Moussa threatened a harsh reaction if the government insists on implementing measures harmful to Egypt, such as the draft constitution that is currently under referendum.
Moussa issued the statement on his Facebook page on Tuesday evening.
Political forces organized anti-referendum marches to the presidential palace and Tahrir Square today. Leading those forces was the National Salvation Front, a group of secular forces led by Moussa, former presidential candidate Hamdeen Sabbahi and Constitution Party leader Mohamed ElBaradei.
They demand the dissolution of the Islamist-dominated Constituent Assembly and the formation of a new body to draft a more representative constitution based on national consensus.
Edited translation from Al-Masry Al-Youm