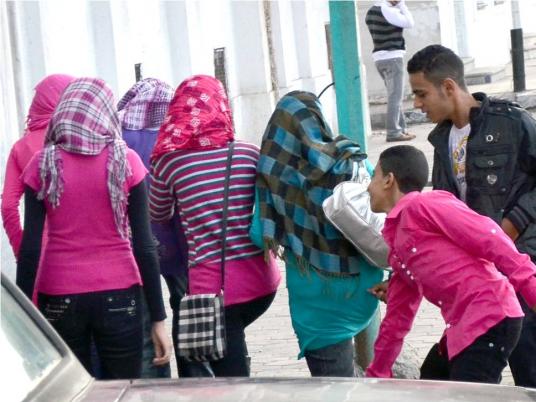 A local activist group is organizing an initiative to counter sexual harassment, a trend that has become associated with Eid al-Fitr celebrations in recent years.
Imprint Movement, which defines itself as a social, volunteer-based group aiming to change harmful elements of society, plans to organize popular patrols made up of its members and other volunteers to roam metro stations to stop harassers during Eid.
Eid became a "season for harassment," movement member Abdel Fattah Mahmoud said, explaining that this is why the movement decided to launch the patrols during all of Eid.
Mahmoud said the patrols would be created in coordination with metro authorities and that participants would report harassment cases to officials.
Movement members and the volunteers will be divided into groups, with the responsibility of stopping harassers, not assaulting them, Mahmoud said, adding that the movement organized trainings for this purpose.
Activists have reported repeated violent assaults on women in the past few years, A 2008 report by the Egyptian Center for Women's Rights said two-thirds of women in Egypt experienced sexual harassment daily.
A string of mass assaults of women in 2006 during Eid prompted police to increase the number of patrols to combat it.
Edited translation from Al-Masry Al-Youm