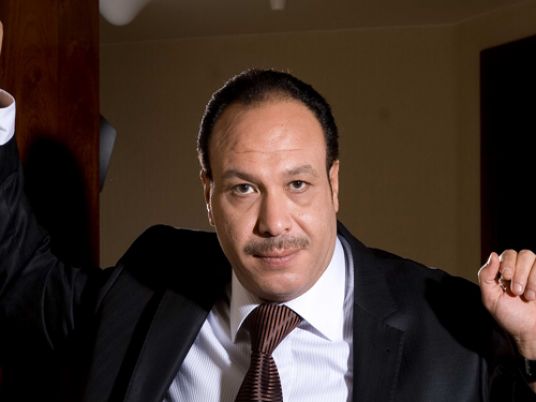 Actor Khaled Saleh died after undergoing open-heart surgery at the Aswan Heart Hospital at almost 50 years old, Deputy head of the Actors Syndicate Sameh al-Seraity told Al-Masry Al-Youm.
Saleh was born in Cairo. He began acting on the stage of the university and amateur theaters such as Hanager Theatre in the Egyptian Opera House for a long time, while running on the other hand his own business.
Saleh became dedicated to acting in 2000 at the age of 36, soon becoming a famous star.
Among his most notable movies were Tito, Yacoubian Building and The President Omar Harb. The TV series he starred in include Sultan al-Gharam, which was aired during Ramadan 2007, and Baad al-Foraq, aired in Ramadan 2008.
Saleh earned a best actor award for 2005, for his role in the film Malaki Eskensereya, directed by Sandra Nashaat. He was awarded the best actor for his role in Tito and Asaad Awaat.
Saleh has had a role in nearly 70 performances including 16 TV series, 32 movies, five plays and a number of radio series.
Edited translation from Al-Masry Al-Youm