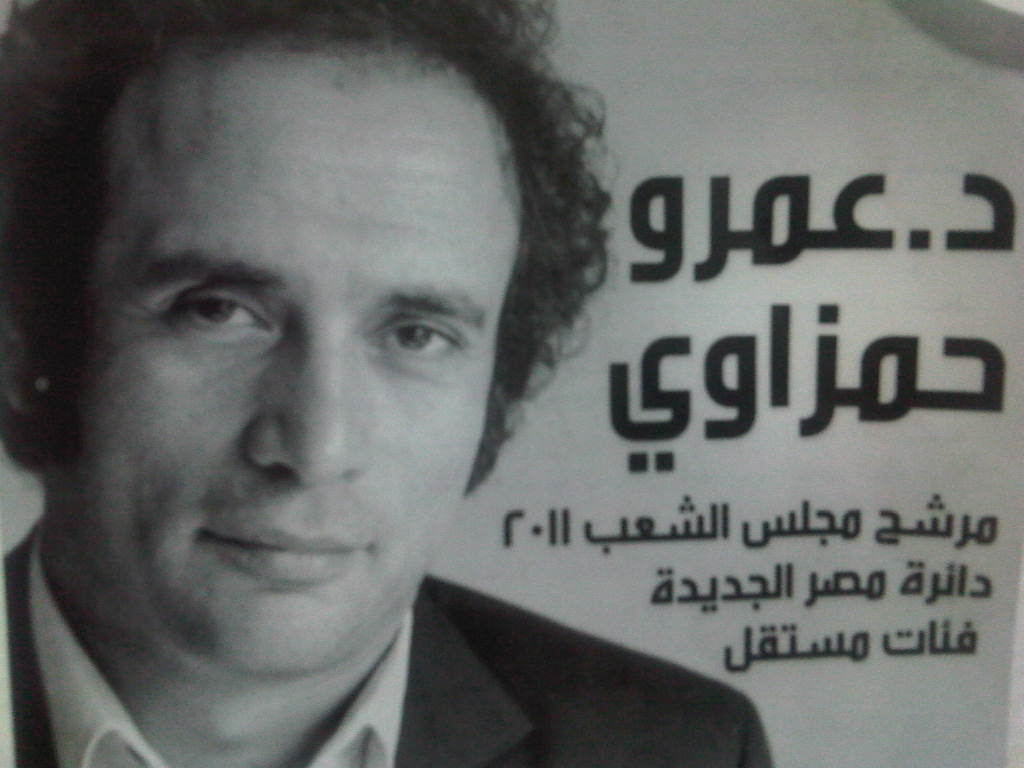 MP Amr Hamzawy called Saturday on the Muslim Brotherhood to withdraw its presidential candidate, Mohamed Morsy, from the run-off in order to protect the revolution.
The run-off is due to be held on 16 and 17 June between Morsy and Mubarak-era Prime Minister Ahmed Shafiq, who is known for his unsupportive position on the 25 January revolution.
"If the Muslim Brotherhood wants to have a consensus that saves the revolution, democracy and the civilian state and prevent the reproduction of the old regime and its domination, let Morsy withdraw," the liberal MP wrote on Twitter.
"Morsy withdraws, [Hamdeen] Sabbahi competes with Shafiq and we all support him. Without this and due to the changeable stances of the Brotherhood, we will not have a real national consensus," he wrote.
A Nasserist, Sabbahi came a close third in the first round of the presidential elections, held Wednesday and Thursday.