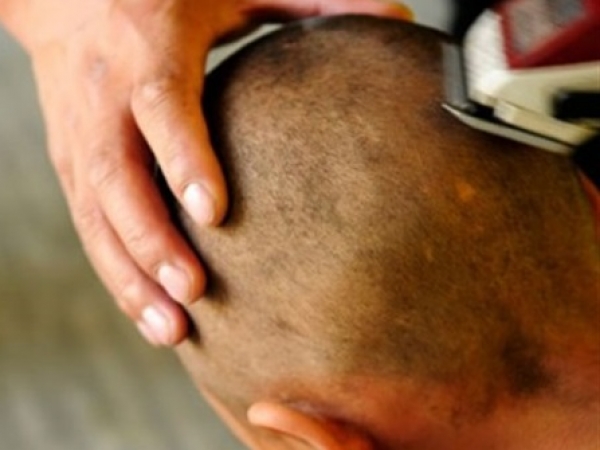 Parliamentarian Ghada Agami has called for shaving off the hair of sexual harassers, a punishment formerly in effect in Egypt in the sixties, which was aimed at identifying and shaming harassers publicly, reported Al-Masry Al-Youm.
Aghama also suggested having street patrols to fight harassment, in a Wednesday interview with Moataz El-Demerdash on the "Akher Al-Nahar" television show. Aghami called on president Abdel-Fattah Al-Sisi to issue a presidential decree to fight such incidents.
The suggestions come at a time when two sexual harassment incidents have taken center stage in Egyptian news.
The first, dubbed the "On the Run" incident, involved a viral video shot by Menna Gobran, of a man approaching her on the street and asking her to "join him for coffee".
Gobran published the video on Facebook to shame her harasser, but was surprised to find that instead of mere support, she faced severe backlash. People on social media accused Gobran of filming the man without his permission – thereby ruining his reputation – while others maintained that a man asking a girl out for coffee was not, by any form, harassment.
The man went on to become a celebrity, with many coming up to him for photographs. He was also seen in photos with some Egyptian celebrities.
Gobran, on the other hand, was contacted by "Hatha Al-Sabah" (This Morning) television show on extra news on August 26, where she admitted being fired from her job upon posting the video, and shamed by society to the extent that she could not leave her home.
Gobran maintained that she had no regrets, and will continue to film anyone who harasses her in the future.
The viral episode paled in comparison to an incident that took place last week, where a man was stabbed to death for reportedly interfering to protect his wife from harassment on the beach.
Obtaining a court decision against a harasser in Egypt is not currently a simple process. Upper Egypt witnessed zero cases where a harasser was jailed until February 2018, when a girl named Rania Fahmy reported her harasser. He was sentenced for three years.