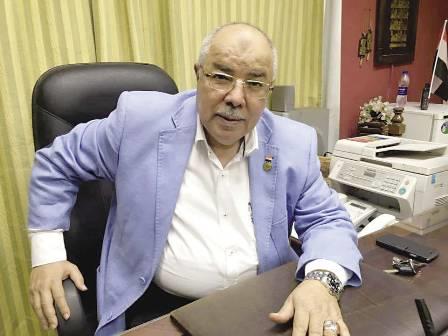 MP Ismail Nasr Eddin, who proposed extending the president's term of office in the Constitution, withdrew his proposal upon the desire of citizens and other MPs.
Nasr Eddin told Al-Masry Al-Youm he backtracked on his proposal which he did not intend for a "spefic" president. He said he was insulted by those he described as "the mob", due to his proposal.
Nasr Eddin believes that the 4-year term of office for a president is not enough to achieve progress and implement the president's platform, he said; pointing out that a president's term of office ought to be longer than the parliament's term, which is 5 years.
Many citizens and MPs have contacted Nasr Eddin over the past few days to ask him to withdraw his proposal, saying that the timing was inappropriate, he added.
In a statement, Nasr Eddin mentioned that the current Constitution was written under exceptional circumstances, and contains many articles that need to be modified; pointing out that constitutional expert Salah Fawzi, a member of the Constitution's Committee of Ten, has said more than once that the Constitution contains "dreamy" articles that need to be modified.
At the end, amendments will be voted on by the parliament and put to a referendum for the public to decide upon, Nasr Eddin said.
In case Article 140 on the president's term of office is ratified, it will not apply to the current president's term of office, he pointed out.
Nasr Eddin had earlier Sunday started collecting signatures of other MPs for a petition amending the Constitution to extend the president's time in office.
Al-Masry Al-Youm obtained a copy of the memorandum prepared by MP Nasr Eddin in which he suggests amending three articles of the Constitution: Article 103 to guarantee more privileges to MPs, Article 140 to extend the tenure of the president; and Article 190 to restrict the role of the State Council.
The suggested amendment extends the presidential term from four years to six years, and eliminates the phrase: "the President may only be re-elected once." This would open the door for a president to be re-elected several times, as was the case during the rule of former president Hosni Mubarak.
Edited translation from Al-Masry Al-Youm