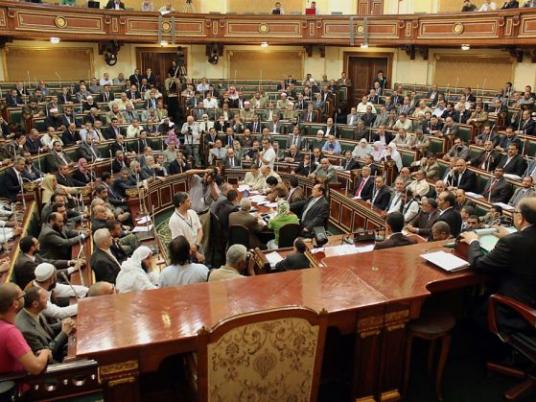 Egyptians took to social media outlets to voice their concerns and outrage after local news outlets reported that Parliament will discuss a draft law on imposing a monthly subscription fee for those who use Facebook in Egypt.
The media reports indicated that this law could force Egyptians to pay LE200 per month to use Facebook.
According to members of Parliament, this law would help the government to monitor cyber crimes and restrict any users, pages or posts that damage Egypt's reputation, contribute to the dissemination of fake news or incite people against public peace and national unity.
This move pushed several social media users to wonder how this bill would be implemented; others raised questions about the cost of the suggested subscription.
Others deem this code as yet another means to imposing more restrictions on personal freedoms in Egypt, nothing that the government already has the ability to monitor Facebook. They cited a 2014 report by US-based news website BuzzFeed News which claimed that the Egyptian government had signed an agreement with a US-based digital firm to monitor communications on social media outlets.
On reasons behind this bill and its execution, Egypt Independent spoke to MP Ryad Abdel Sattar who suggested the code and is working to frame the bill for discussion in Parliament.
The MP refuted the reports that LE200 was set as the proposed monthly fee, saying that this subscription should only cost LE5.
"The purpose behind the suggested subscription is to put all users under government surveillance so it can effectively restrict any attempt by Egypt's enemies to use social media as a mean to broadcast rumors and incite [people] against Egypt's army and police forces," he explained.
Abdel Sattar is coordinating with other MPs to formulate a draft law for discussion in Parliament, in the presence of government representatives within the next few days.
Egypt will inform Facebook founder Mark Zuckerberg that his website services will no longer exist in Egypt unless the website allowing the application of the suggested code that would enable the government to count Facebook users and monitor the published content, he added.
He said that what pushed him to suggest this bill are Egypt's current circumstances, specifically terrorism which is promoted and disseminated through social media outlets, especially Facebook.
"This code will enable the government to effectively control Facebook users and monitor those who receive foreign funding to promote terrorism online," he concluded.
MP Ahmed Badway, undersecretary of the parliamentary Communications Committee, denied on Sunday that his committee is intending to discuss charging fees for Facebook usage in Egypt.
Badway released a statement following these media reports, asserting that his committee only discusses ways to shut down Facebook pages that receive foreign funding to support terrorism in Egypt.
"The Communication Committee has not ever discussed charging Egyptians in for using Facebook; however, the committee is seeking the issuance of a cyber crime law to keep public peace," he explained in the statement.
The government recently suggested that a cyber crime law be drafted and referred to Parliament for discussion. This law should be finalized soon in the hopes that it would effectively contribute to confronting all violations on social media outlets, including hate speech, hacking and terrorist propaganda.