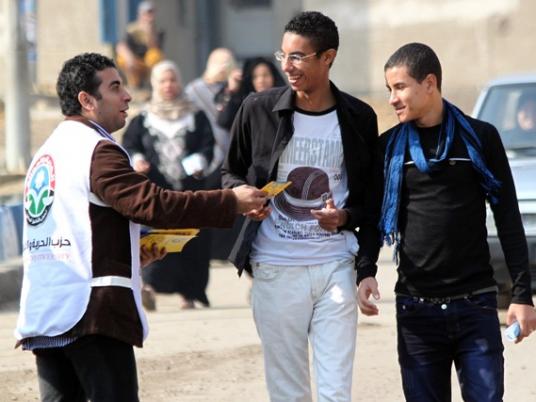 The Muslim Brotherhood and its Freedom and Justice Party have started preparing for upcoming parliamentary and municipal elections. They have already arranged continuous visits to different electoral districts over the coming period.
Regarding rumors that the Brotherhood is trying to lure voters by providing jobs to youth, including 10,000 in Suez, Mostafa al-Ghoneimy, member of the Guidance Bureau, said jobs provided by the group are not included within campaigning.
He added that offering jobs has been one of the Brotherhood's commitments toward society since it was established over 80 years ago.
"The Brotherhood and its party have drawn up a plan to ensure employment of youth in both the public and private sectors to enhance their incomes," Ghoneimy added.
Karem Radwan, member of the Brotherhood's Shura Council, said the group is working on reducing the unemployment rate.
In Alexandria, the Brotherhood and FJP have formed committees to supervise elections, select candidates and announce results. The administrative office held several meetings on the selection of figures who will run, as well as the issue of cooperating with other political forces.

Committees that took part in preparing for the constitutional referendum will also resume work on electoral campaigning.
Mohamed Halim Hassan, acting secretary of the party in Minya, said several measures will be taken as part of the preparations. Training, for instance, will be providing on electoral campaigning.
Edited translation from Al-Masry Al-Youm