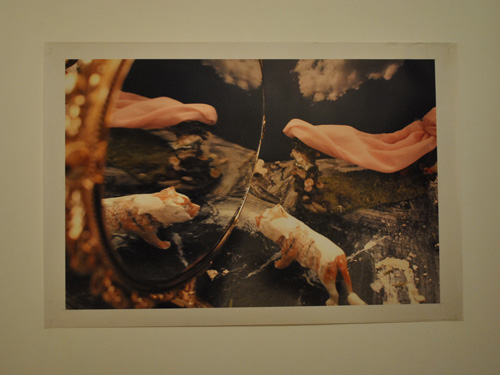 The Muslim Brotherhood rejected on Tuesday a call by presidential media advisor Ahmed al-Meslemany to take part in national reconciliation meetings with all political forces.
"We will not take part or sit down with any institution that approved the coup against President Mohamed Morsy, the legitimate president who came to office through the people's free will and the ballot boxes," the group's spokesperson Gehad al-Haddad told Al-Masry Al-Youm on Tuesday.
"Attempts by the
presidency or the armed forces to
communicate with us will fail. Our demands will not change. We insist that Mohamed Morsy be released and reinstated to his post," he added.
Haddad added that the Muslim Brotherhood and its Freedom and Justice Party, as well as all other Islamist movements, will not engage in dialogue until Morsy returns to the presidency. The current government has usurped the legitimate one represented by Morsy, the winner of the first free elections in Egypt, he said.
Ahmed Aref, the group's spokesperson, told Al-Masry Al-Youm that, "We will continue our rallies in the squares to reject the coup, end this disaster, and restore legitimacy." He added that the group will not engage in dialogue with the 'illegitimate' president.
Aref explained that calls by the presidency to start dialogue are an attempt to convince the nation that the situation has been accepted and that it is time to move forward. He added that this will never happen: "If we begin dialogue, we would be traitors to the doctrine founded by Sheikh Hassan al-Banna."
"We ask that whoever opposes us not trivialize us as a weak enemy. We have accumulated much experience since our founding more than 80 years ago. We have been through hardship that others cannot even imagine. We have strong institutional work based on preaching and educational values, and thus we can be a bitter enemy," Aref said. He also added that the Muslim Brotherhood is an institutional organization and part of a wider alliance that includes Islamists, civil groups, and patriotic figures.
On Tuesday, Meslemany said that the presidency will communicate with all political groups, including the Muslim Brotherhood and Islamists, in order to achieve national reconciliation and surpass the current crisis.
In a press conference, Meslemany added that he is in charge of communication himself, along with the help of Mostafa Hegazy, the president's political advisor. He expected a response to his demands for reconciliation efforts, including from most Islamist groups.
Edited translation from Al-Masry Al-Youm