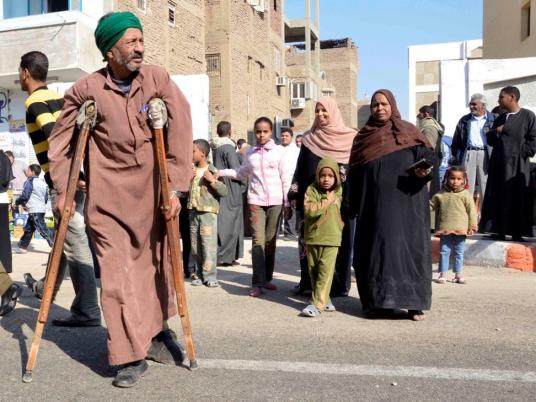 Minister of Health and Population Khaled Abdel-Ghaffar responded to reports claiming that the mysterious disease outbreak in a village at Qena Governorate, Upper Egypt is the coronavirus.
Abdel-Ghaffar said, during televised statements on Tuesday, that the disease in Qena is actually "dengue fever" and has nothing to do with the coronavirus.
He explained that the dengue fever is known and present in more than 100 countries around the world.
This virus is transmitted by mosquitoes, he added, noting that treatment consists of painkillers, fever reducers, and resting at home.
Abdel-Ghaffar indicated that there were no cases that required hospitalization, and all were treated at home.
He assured that there is no risk of transmitting the infection to family members, and explained that symptoms end in around five to seven days without any side effects.
What is Dengue fever?
According to the World Health Organization, dengue fever is a viral infection that is transmitted to humans bitten by infected mosquitoes.
Based on WHO statistics, nearly half of the world's population is at risk of contracting dengue fever, with an estimated 100 to 400 million infections annually.
According to the Altibbi medical website, there is no specific treatment required for dengue fever as the disease fades on its own within several days and may continue for several weeks.
It may be necessary to use pain relievers and antipyretics, avoid medications that increase the risk of bleeding, as well as obtain adequate rest and keep hydrated.