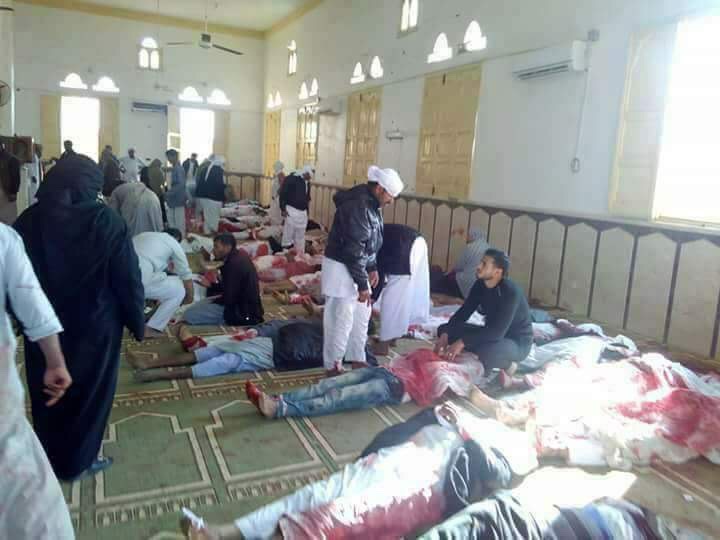 According to a statement by Egypt's top prosecutor, the death toll of North Sinai mosque attack rose on Saturday to 305 including 27 children. 127 others were injured.
Prosecutor Nabil Sadek issued a statement on Saturday, announcing new details about the terrorist attack of al-Rawada Mosque in North Sinai.
According to the statement, between 25 to 30 terrorists, who carried and Islamic State flag, carried out the attack. They opened fire on worshippers from 12 windows of the mosque.
They used five four-wheel drive vehicles in the attack, and set fire to 7 vehicles belonging to civilians.
The injured testified to the prosecutor that some of the perpetrators were masked, others were not, and they had a black flag that read "There is no god but God. Muhammad is the messenger of God".
They added that attackers wore military-like attire.
The statement said perpetrators randomly shot worshippers and set fire to cars during Friday prayers.
Egyptian prosecutors went to the scene of the attack and inspected the bodies of victims, said the statement.
On Friday Morning, a massive explosion in al-Rawada mosque, located in the town of Beir al-Abd, in North Sinai's al-Arish.
The improvised explosive device, targeted worshippers gathering for Friday prayers.
The explosion was followed by gunfire from unknown militants who stationed ahead of the mosque's gates.
Edited translation from Al-Masry Al-Youm