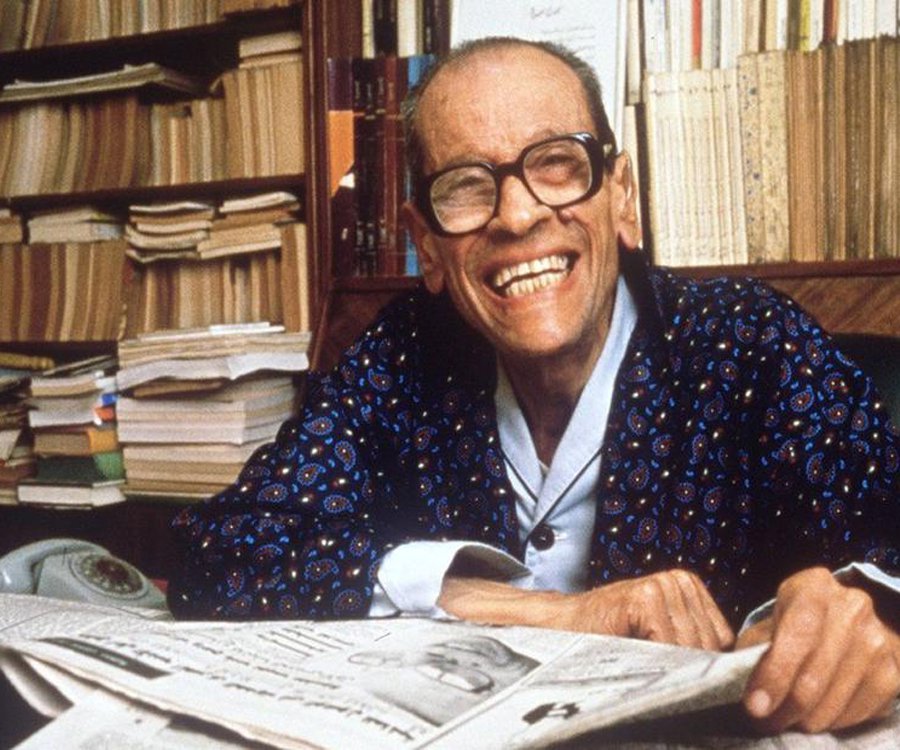 Egypt's culture minister said that the Naguib Mahfouz museum will be ready to start receiving visitors in December, a step forward in the decade-long delay in the inauguration of this museum.
Helmy El-Namnam said the museum will open its doors on December 11, on the occasion of the 106th birthday of Mahfouz.
"With the help of Mahfouz's family, the museum will feature Naguib Mahfouz's office, library, awards and photos. Drafts of his novels and his sketches of the characters featured in his novels will also be displayed," Namnam said.
Namnam had promised for the museum to inaugurate the same time last year, but with no avail.
He argued that the delay was due to renovations at Muhammad Bek Abu al Dahab Complex, even though the alternative venue at Beshtak Palace was available. However, he asserted this time that the museum will be ready for visitors.
A source from the Ministry of Culture told Egypt Independent that the idea of having a museum that showcases Mahfouz's belongings dates back to 2006 after then culture minister, Farouk Hosni, issued a decree on the opening of the museum. But since then no steps forward were made for its inauguration.
"Muhammad Bek Abu al Dahab Complex, an archaeological site near Al-Azhar was chosen as the location for the museum, however construction did not start because the site needed a lot of renovations that were way above what the ministry could afford," the source said.
In 2011, when the Supreme Council of Antiquities separated from the Ministry of Culture and became the Ministry of Antiquities, the Ministry of Culture proposed having the museum project in Beshtak Palace in Jamaliya instead of at the Abu al Dahab Complex.
However, the Ministry of Antiquities opposed the venue, and Egypt's Cabinet decided to keep the Abu al Dahab Complex as the headquarters for the Naguib Mahfouz Museum.
Plans for the Naguib Mahfouz Museum had halted completely since then, the source said, until President Abdel Fattah al-Sisi took power, and higher budgets were allocated for cultural projects.
Nevertheless, according to the source, this did not lead to any progress for the museum to open its doors yet. Renovations of Abu al Dahab Complex were slow considering the lack of budget allocation for the Ministry of Antiquities, he explained.
In 2015, Minister of Culture Abdel Wahid al-Nabawi decided to move the museum project to Beshtak Palace. Days before leaving his post, he promised the museum would open in December 2015. However, his successor, Namnam, who remains in office, brought the museum project back to Abu El Dahab Complex.
In August, Namnam along with Khaled Al Anany, the antiquities minister invited  Mahfouz's daughter on a tour at the venue of the museum. She promised to provide to the cultural development fund all her father's belongings to be part of the museum's collection, noting that honoring Mahfouz is Egypt's duties, regardless of financial resources.