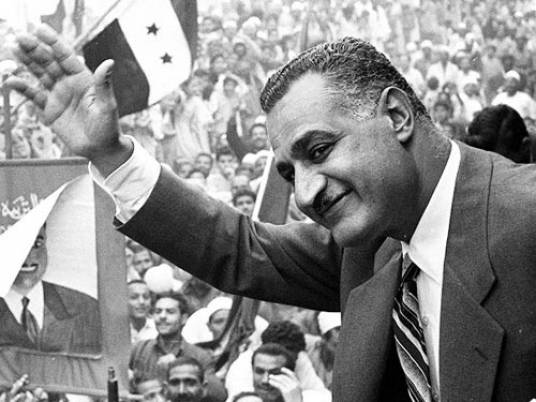 The Fine Arts Sector at the Egyptian Ministry of Culture began the process of moving the house of late President Gamal Abdel Nasser to a museum, six years after a presidential decree was issued ordering the transfer of the late president's house to a museum.
Salah al-Melegy, head of the Fine Arts Sector, said in a statement after inspecting the museum project site in Cairo's Manshyet el-Bakry district that "the completion of this museum is equal to accomplishing a dream which has been long been haunting the lovers of the immortal leader."
Melegy did not reveal the total cost of the project, which will take 30 months to be finalized.
The Egyptian Ministry of Culture announced in January 2008 that a presidential decree was issued to transfer Nasser's house to a museum, saying it would be dedicated to presenting the late president's history through documents, personal belongings, movies and pictures.
Abdel Nasser (1918-1970) has two museums. The first is in the coastal city of Alexandria where he was born. The second is an informal museum located in the Pharaonic Village, a privately-owned tourism project built on small islands in the Nile, south of Cairo.
Melegy said in the statement that Nasser's house is located on an area of ​​13,400 square meters, including a two-story building and a garden.
"The plan is divided into three stages: the first consists of repair and construction, the second is concerned with the final touches, and third will be for preparing the museum presentation," Melegy said.
He added that the museum will have a multimedia exhibit documenting the history of Egypt through documentary films that present high-profile events from the 1952 revolution until Nasser's death. Some of the events will include the construction of the Aswan High Dam, the nationalization of the Suez Canal, the tripartite aggression on Egypt, unity between Egypt and Syria and the 1967 war.
It will also include Nasser's medals and memorabilia in addition to a library that includes his books written about him and the Nasserist era in Egypt.
The Ministry of State for Antiquities said on 28 March 2013 it had foiled an attempt to smuggle the rare collection of Nasser's personal belongings.
Edited translation from Al-Masry Al-Youm