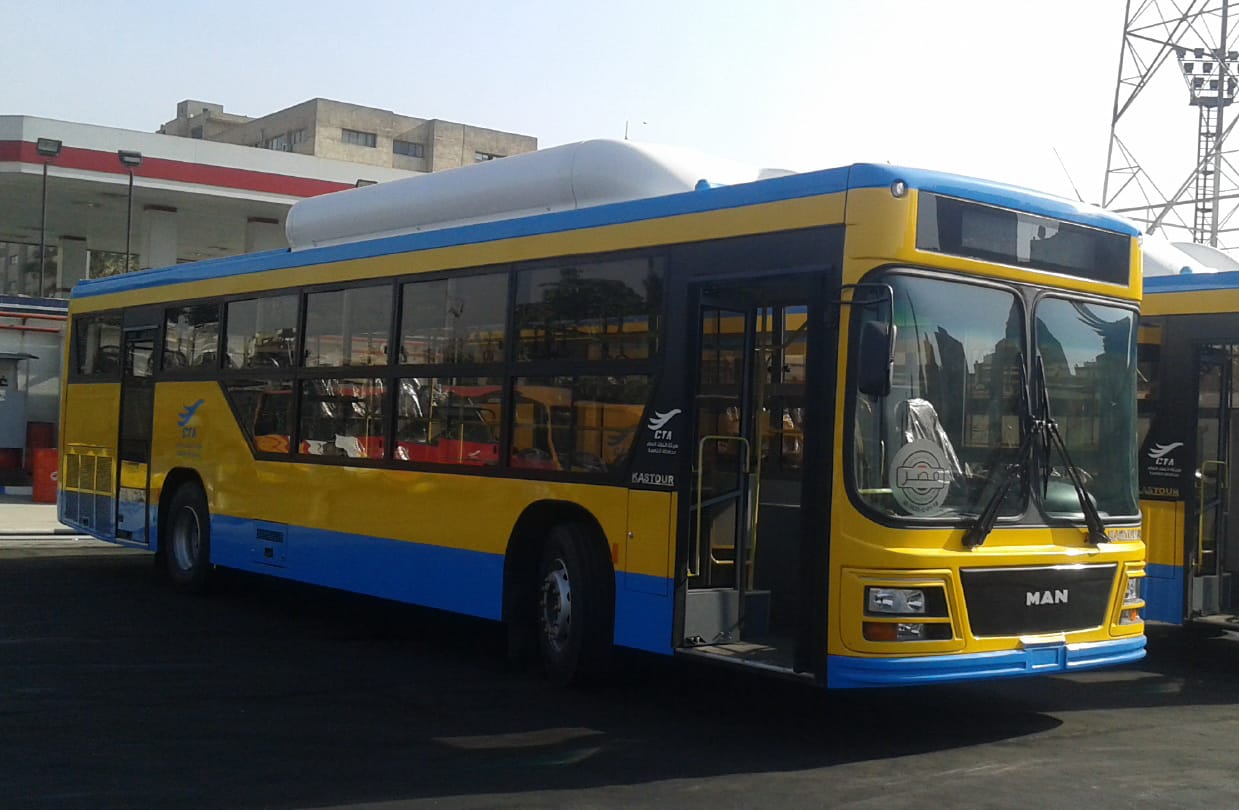 Egypt's Public Transport Authority (PTA) announced the experimental operation of four new buses running on natural gas, aiming to operate around 130 buses in Cairo as well as help resolve Cairo's traffic issues.
In a statement on Tuesday, the head of the PTA Rizk Ali said that the price of the new bus ticket is LE4, and that the rest of the 130 buses are scheduled to run after the first experimental operation goes successfully.
The natural gas-fueled buses are made in Egypt, carrying the logo "Proudly Made in Egypt," by the company Kastour.
Rizk said that the new buses operate on line 1033 and start from the Dawaran Shubra station to the First Settlement through Abboud, Sawah, Heliopolis, Nasr City and the Police Academy.