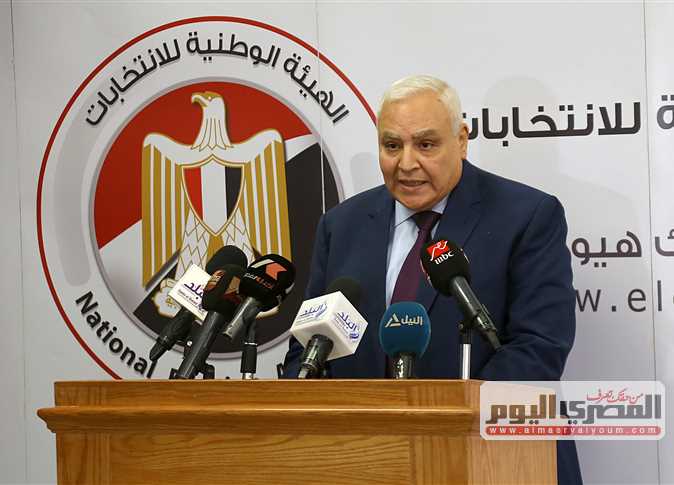 Egypt's National Elections Authority (NEA) announced Saturday that it will begin receiving the documents necessary for parliamentary hopefuls to submit in order to run for the Shura Council in the upcoming elections.
The NEA will continue to receive the documents of those wishing to run in the elections on a daily basis at its headquarters at Kasr al-Ainy Street in Cairo, between July 11 to 18 from nine am until five pm except for the last day, with the final submissions to be received at two pm.
During a press conference on Saturday, NEA President Lasheen Ibrahim reviewed the decisions on organizing the Shura Council elections, the conditions for candidacy and the required documents from those who wish to run.
The most prominent conditions to be met for a candidate is that they are Egyptian, are included in the voter database, and have not had a reason requiring the removal of their name from the voter database.
They must also be no less than 35-years-old upon submitting their candidacy documents and must at least hold a university degree or equivalent.
Other requirements for a candidate is that they have either performed their military service or received a legal exemption, and have no history of revoked membership from the Shura Council or House of Representatives due to a loss of confidence or a breach in membership duties.
Ibrahim announced on Saturday the election schedule for the Shura Council.
Elections for Egyptians abroad will begin on August 9-10 while elections in Egypt will take place August from 11-12. The results will be announced on August 19.
Run-off elections will begin on September 6-7 for Egyptians abroad and on September 8-9 within Egypt, with the final results to be announced on September 16.
President Abdel Fattah al-Sisi last week ratified a law establishing a new senate, which will function as an upper house of the parliament.
The law was published in the official Egyptian gazette on Thursday and took into effect on Friday.
It replaces the Senate Council with the Shura Council, which was the previous name of the chamber during former President Hosni Mubarak's era — the last time the chamber was in use.
The bill to establish the Shura Council, which was abolished after Mubarak was overthrown in 2011, was submitted by Abdel-Hadi al-Qasabi, the head of the Support Egypt Coalition.
The senate will consist of 300 members, 100 of whom are elected by a closed list system, 100 elected by an individual system, and 100 appointed by the president.
The term of membership in the senate will be five years, starting from the date of its first meeting.
Edited translation from Al-Masry Al-Youm