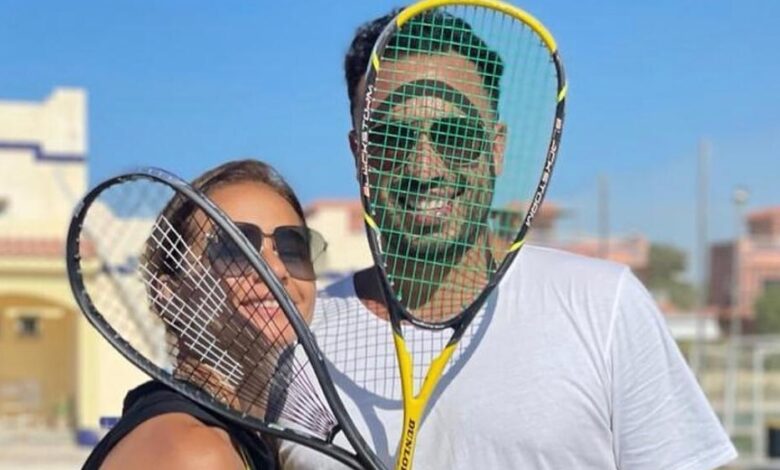 Egyptian actress Nelly Karim wrote on social media Sunday that "the month of August will be filled with happiness," as she prepares for her surprise wedding to former squash player Hisham Ashour.
Karim posted her excitement via a story on her official Instagram account.
The actress has been trending on social media this week after announcing her marriage to her millions of followers. At first, she deliberately did not reveal the groom's identity.
Followers of Karim expressed their happiness with the news of her bond, as she has said in previous statements that she hates men and refuses to marry.
During interview with TV host Wafaa al-Kilani, on the DMC channel, Karim said: "I do not want to get married again, I hate men, and I decided to live for myself and with myself."
"Marriage has no catalog. It is like a watermelon. My two previous marriages were disappointing," she said, while touching on betrayal, different points of view, and life problems.
Karim and Ashour share many qualities, which may have led to their attraction, such as acting, as Ashour participated in the series "Harb Ahlya" (Civil War) in Ramadan.
The couple also shares the love of sport, with Karim being considered among the artists that care the most about their fitness and physical health.
Karim celebrated her engagement to Ashour in the presence of the family and some close friends, as they preferred to remain silent until the date of the marriage.
Edited translation from Al-Masry Al-Youm