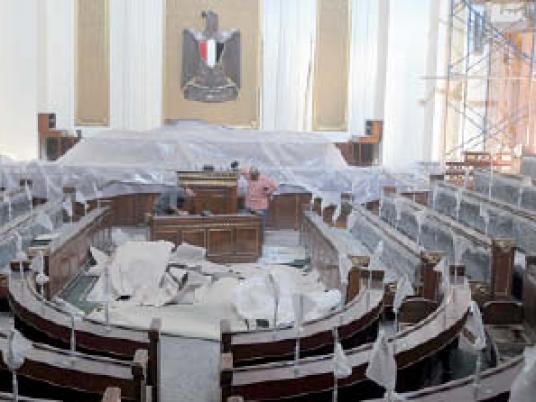 On Wednesday, the official spokesperson of the committee tasked with amending a series of laws affecting the composition of the House of Representatives said that members agreed to reduce the number of seats from 600 to 540.
The laws to be amended include the elections law, the House of Representatives law and the Law on the Exercise of Political Rights, not only "elections" in general.
Mohamed Fawzy said that 420 seats will be elected through the single-winner seat system and 120 others will be elected through the list-based system.
The remaining 27 members will be appointed by the president.
"The committee agreed to reduce the number of seats for several reasons," Fawzy told Al-Masry Al-Youm. "They include reducing spending and not wasting time during discussions."
He also said that the committee had earlier worked on increasing the number of seats in order to guarantee fair representation, however, there was a 'presidential desire' to reduce the number of seats.
Fawzy added that half of the list-based and appointed members will be represented by women.
The committee's work, according to Fawzy, will be swiftly reviewed by the State Council's legislation department, but most likely, no further amendments will be made.
Meanwhile, the committee is set to wrap up the laws pertaining to the division of electoral districts later on Wednesday.
Edited translation from Al-Masry Al-Youm