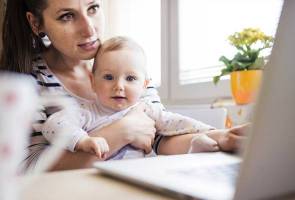 A new project in Egypt 'Atenien Kefaya' (Only two kids) aims to fight back at the country's overpopulation through raising awareness of better family planning strategies. Prime Minister Sherif Ismail recently attended discussions over the project, which aims to reduce Egypt's overpopulation burden.
According to state-run newspaper Al-Ahram, the Atenein Kefaya project was launched by the Ministry of Social Solidarity to target over one million women across 10 governorates facing an uncontrolled population increase.
In October 2017, Egypt's Minister of Social Solidarity Ghada Waly stated in the media that the Atenein Kefaya project duration will run for two years, with a budget estimated to be LE 100 million from the NGO Support Fund affiliated to the Ministry of Social Solidarity.
She added that the governorates the project targets are Giza, Beni Suef, Qena, Minya, Assiut, Sohag, Aswan, Fayoum and Luxor.
The minister stated that the criteria for choosing these governorates focused on finding both the most fertile ones and the poorest. Activities for the project began by conducting research on chosen families.
Waly also pointed out that the project has already been implemented in the governorates of Minya and Beni Suef, highlighting that another activity of the program is the launch of an integrated media campaign, which will promote the message of the campaign in mediums such as television and radio. The campaign will be broadcast heavily in peak times to reach the widest possible audience.
This comes on the sidelines of the Prime Ministers attending of a signing ceremony for protocols of cooperation between the Ministry of Solidarity and the Ministry of Health. Together, the Ministries plan to provide technical supervision for family planning clinics and the operation of medical convoys in areas which most need it.
Ismail stated during the signing ceremony that this issue of population growth presents a real threat to efforts by the state to implement the economic and social reform program, and that resolving this problem would lead to positive economic improvement.
He stressed that the country has sought to improve the level of services provided to citizens in areas of health, education, transport and more, and that this is a priority of the government. He pointed out that high levels of population increase will only erode any positive impacts of reform efforts.
To showcase how much of a financial strain a high population is, the Prime Minister pointed out that the state's financial subsidy directed to 95 million citizens reaches a massive LE 330 billion.