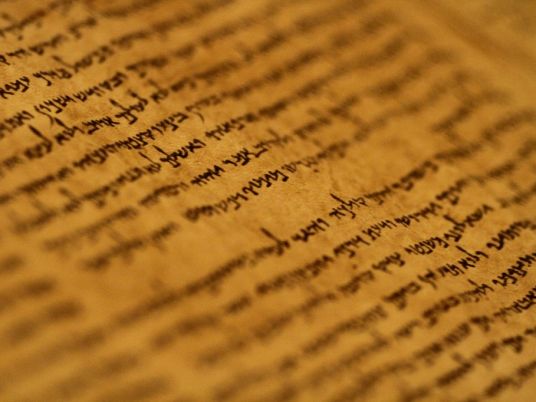 Nine suspects are being investigated by prosecutors in Giza over allegations of attempting to smuggle stolen historic artifacts into Israel from Iraq.
The suspects, one of whom resides in Sinai, were allegedly trying to smuggle ancient religious manuscripts from the Torah into Israel for an agreed prices of LE50 million.
They face charges of antiquities trafficking, a crime punished by at least three years in prison and a fine of LE50,000.
Bolak al-Dakror prosecution office ordered the suspects be detained pending investigations, requesting an Antiquities Ministry committee to inspect manuscripts found in the suspect's possession to determine their authenticity.
The prosecutor's office has asked Interior Ministry technicians to obtain telephone records showing calls between the suspects and their contacts in Israel.
One suspect, identified as Salama S. from Sheikh Zuwayed in North Sinai, is thought to have formed the gang and stolen the manuscripts from Iraq, offering them for sale to some Israelis, according to police.
The suspects were arrested inside an apartment in Bulaq al-Dakror. Police said that the apartment was rented for the purpose of storing the manuscripts safely, where they could be kept under guard.