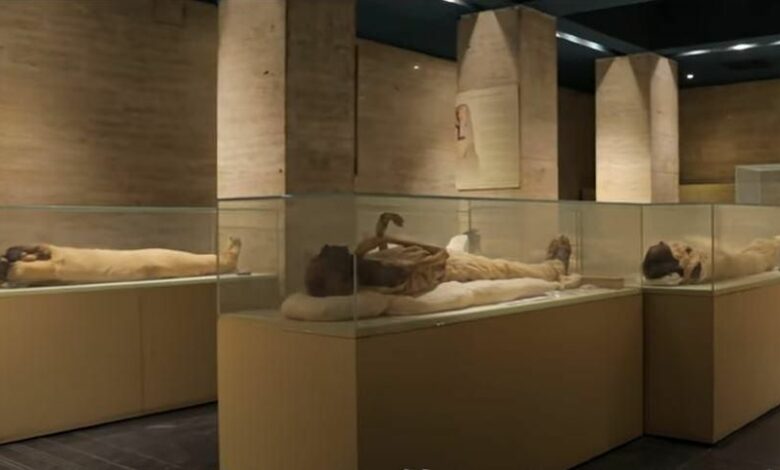 The Board of Directors of the National Museum of Egyptian Civilization approved, on Tuesday, the use of headphones for the audio guide system for museum visitors inside the Royal Mummies Hall.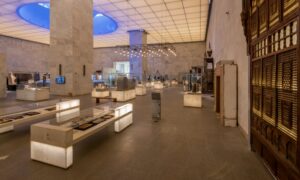 A statement from the museum said that the approval came due to an inability of providing sustainable services inside the hall by the tour guides without disturbing and preserving the mummies especially when there is heavy traffic inside the hall.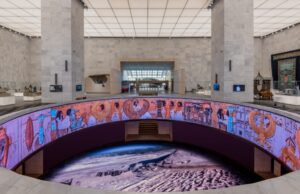 The statement added that the start of implementing the system will be announced during the coming period.
The meeting of the NMEC board was held at the museum's headquarters in Fustat.
The Minister of Planning and Economic Development Hala al-Saeed participated in the meeting virtually, via video conference technology.
These ancient mummies, dating back to the 17th and 20th dynasties, comprise of 18 kings and four queens.
The most famous displayed mummies include King Ramses II, King Sagnin Ra, King Tuthmosis III, King Seti I, Queen Hatshepsut, Queen Merit Amon, wife of King Amenhotep I, and Queen Ahmose – Nefertari, wife of King Ahmose.
According to the official website of the NMEC, the mummies are placed inside the Royal Mummies Hall below the main hall inside the museum, symbolizing the "underworld" in which the royal mummies are buried.
Located in the heart of Fustat, the ancient capital of Islamic Cairo, the museum is surrounded by many religious sites, including the Complex of Religions.
It offers a comprehensive look at the Egyptian civilization from prehistoric times to the present day.
Tickets can be purchased in advance on the museum's website.