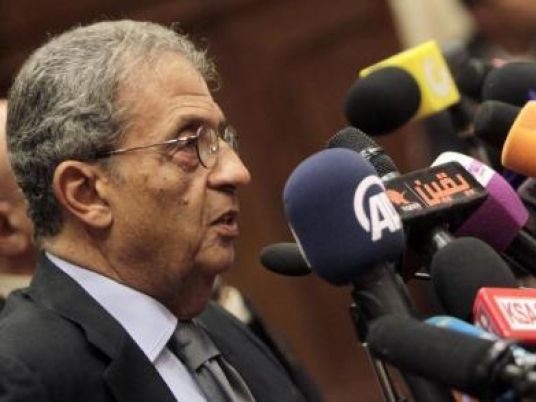 Head of the 50-member Constitutional Committee Amr Moussa denied that any suggestions had been made within the committee to approve an interim article in the Constitution to amend the roadmap agreed upon by National Forces after the ouster of President Mohamed Morsy.
He stressed in a press statement on Sunday, however, that the committee would not object if one of its members submitted such a proposal.
The Committee is currently holding its second voting session on the final draft of the Constitution.
The Committee concluded on Saturday evening the approval of 183 articles of the final draft constitution. Once approved, the draft will then be submitted to the President, in order for him to call a referendum.
Edited translation from Al-Masry Al-Youm