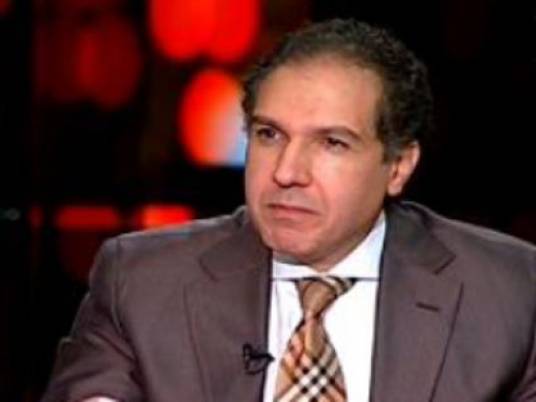 Mostafa Hegazy, the president's adviser for political and strategic affairs, has said that there will be no cabinet reshuffle in the near future.
Hegazy laid down a strong stance against reconciliation with the Muslim Brotherhood, saying whoever has wronged the Egyptian people must apologize and that whoever wants to follow the roadmap needs no dialogue.
Talking to Sky News Arabic on Sunday, Hegazy said that nobody can dictate the will of the people and that many have already abandoned the Muslim Brotherhood.
He also said that the rule of law prevails, and that Morsy and all others were detained by order from the public prosecutor who approves foreigners visiting them in prison.
He added that certain Arab countries, together with the international wing of the Brotherhood, want Egypt to remain insecure but will fail.
He said Egypt will work on the basis of partnership to retain its leading role in the region.
He also said that the people will decide if they want Sisi for president, adding that the traditional militarization of the state will never take place again.
He concluded the interview by reassuring that despite outside criticism, Egypt does have freedom of the press.
Edited translation from Al-Masry Al-Youm