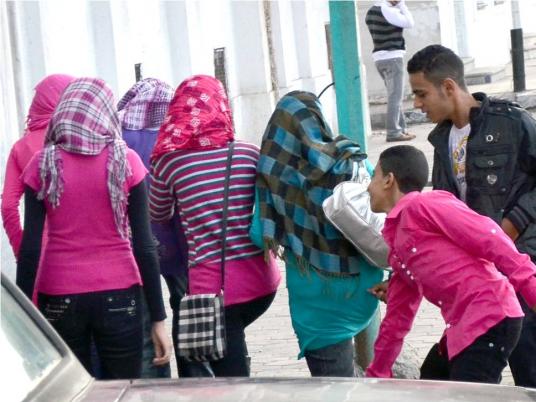 The National Council for Women (NCW) said it has not received any official complaints of physical sexual harassment incidents in the Cairo governorate, and that most of what was monitored by its teams, in cooperation with the police, was verbal harassment
"Through field monitoring in the areas of Shubra, Downtown and Nasr City, there was a state of calm and no cases of physical harassment were detected inside or outside commercial malls, and the main streets during the first day of the Eid al-Adha, but there were cases of verbal harassment by children under the age 16 years," a statement for NCW said.
"An intensive security presence and deployment of anti-violence units of the Ministry of the Interior were observed in the main streets and crowded areas and in front of cinemas in downtown Cairo," it added.
NCW is operating a help center to receive harassment reports from women during Eid al-Adha holiday.
Branches are operating throughout all governorates to receive calls in cooperation with the Interior Ministry.
National holidays in Egypt have become associated with a peak in sexual violence and mass incidents of harassment and rape.
A study by the UN in 2013 found that 99.3 percent of Egyptian women and girls surveyed reported having verbal or physical harassment at some point in time.
Edited Translation from Al-Masry Al-Youm