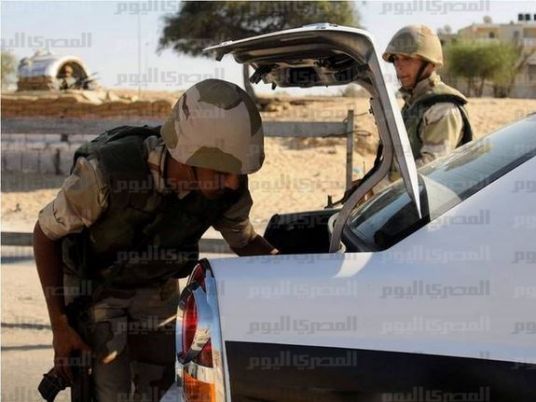 North Sinai will be closed to all but registered residents, workers and students until January 29, a security source told Al-Masry Al-Youm, noting that the measure comes as part of broader security preparations for the fifth anniversary of the 2011 uprising on January 25.
According to the source, directives were made to checkpoints in the city of Arish to deny entry to people who are not carrying a registered residency card for the province, or evidence that he or she is working or studying there.
The measure has been adopted to prevent those who are wanted by security authorities from sneaking into the area, as well as prevent them from joining terrorist groups there.
Security forces have increased the number of searches done on citizens in the province's main streets and entrances, with police and army raids common in western Arish as the forces hunt for suspects.
Hundreds of police and army personnel have been killed in attacks claimed by Islamic State affiliates in North Sinai since the ouster of the Muslim Brotherhood government in 2013.
The House of Representatives recently approved the extension of the state of emergency and curfews in place since October 2014 in many areas of the province by three months, starting January 27.
Edited translation from Al-Masry Al-Youm