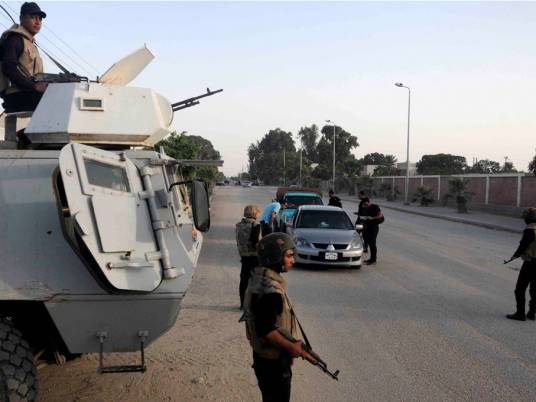 North Sinai Security Director Samih Beshady affirms that the security situation has improved vastly as police been successful in the operations against militants.
Beshady told Al-Masry Al-Youm that 70 policemen have died and 107 have been wounded in North Sinai since the beginning of the operations against terrorism on 30 June.
"We do not storm houses at night to arrest suspects," he said. "I ask suspects to turn themselves in and let the courts decide their cases."
"If there are excesses on the part of the police they would [be] individual cases," he added. "I personally make sure no excesses take place."
Many Sinai residents, however, complain of random and retaliatory attacks by military forces against their houses, burning them and looting their possessions. The military insists they have only targeted terrorist hotbeds.
Army checkpoints and personnel have also been the targets of frequent driveby shootings, though they have recently subsided.
The military spokesperson Colonel Ahmed Ali has vowed the armed forces will continue operations until terrorism in Sinai is cleared.
Edited translation from Al-Masry Al-Youm