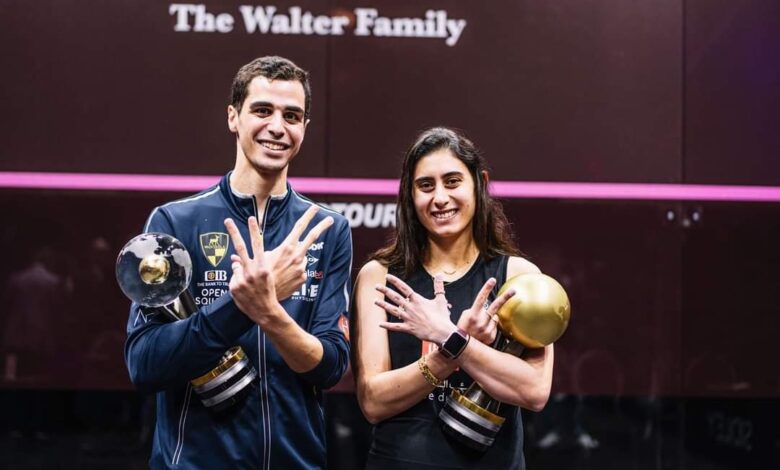 The Egyptian Squash duo Ali Farag, of Wadi Degla Club, the world's men fourth-ranked squash player, and Nour el-Sherbini of Sporting Club, the world's first-ranked women's champion, won The PSA World Championships held in Chicago.
The PSA World Championships is the most prestigious tournament in squash, with $1,000,000 in total player compensation split equally between the male and female athletes.
Farag defeated Karim Abdel-Gawad, ranked 17th in the world, in the final match 3-0 that lasted 44 minutes. The results of the rounds were 12-10, 11-6, 11-6.
He had previously won the championship in three previous editions during the 2018-2019, 2020-2021, and 2021-2022 seasons while Abdel-Gawad won the world championship once, in the 2016 season.
Sherbini defeated Nouran Gohar of Wadi Degla, ranked second in the world, in the final match, that lasted 38 minutes with a score of 3-0. The results were 11-6, 11-4, 12-10.
This is the seventh time that Sherbini wins the world championship title, and the fifth in a row.
Sherbini and Farag won the world championship title in the last edition.
Sherbini has a record number of world championship titles, as she previously won six titles in 2015, 2016, 2018-2019, 2019-2020, 2020-2021, and 2022-2023, before adding her seventh title.